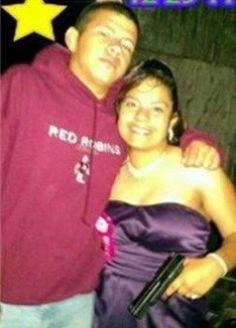 A Texas teenager was shot dead by police at his school after refusing to lower a pellet gun which resembles a genuine fire arm.
15-year-old Jamie Gonzales was holding a weapon which looked like a handgun when he was shot dead by two officers at Cummings Middle School in Brownsville, Texas.
Before the incident with the police, Gonzales had apparently walked into a classroom and punched another student in the face. It is not known what caused Gonzales to attack the fellow pupil or why he pulled out the air pistol.
"He had plenty of opportunities to lower the weapon and he didn't want to," said Interim Police Chief Orlando Rodriguez, speaking at a news conference.
"He pointed the weapon at the officers, at which point the officers that were actively engaged by the suspect fired at least twice."
"The weapon used by the suspect is a CO2 .177-calibre pellet pistol and is similar to a Glock type semi-automatic handgun," the police reported stated.
Gonzales was taken to the Valley Baptist Medical Center in Brownsville and was pronounced dead at 09:15 CST. No other students or teachers were injured in the shooting.
The father of the teenager, Jamie Gonzales Sr., said that he had no idea where his son got the gun or why he decided to bring it to school that day.
"We wouldn't give him a gift like that," he told The Associated Press from the family's home.
Gonzales Sr. also questioned the force used by the police, questioning why they fired at the 15-year-old three times.
"Why was so much excess force used on a minor?" he asked. "Three shots. Why not one that would bring him down?"
Mr Rodriguez justified the actions taken by the officers, explaining they "took the necessary action to protect themselves and the other kids."
The school, which has more than 700 pupils enrolled, was closed for the day as investigations continue.