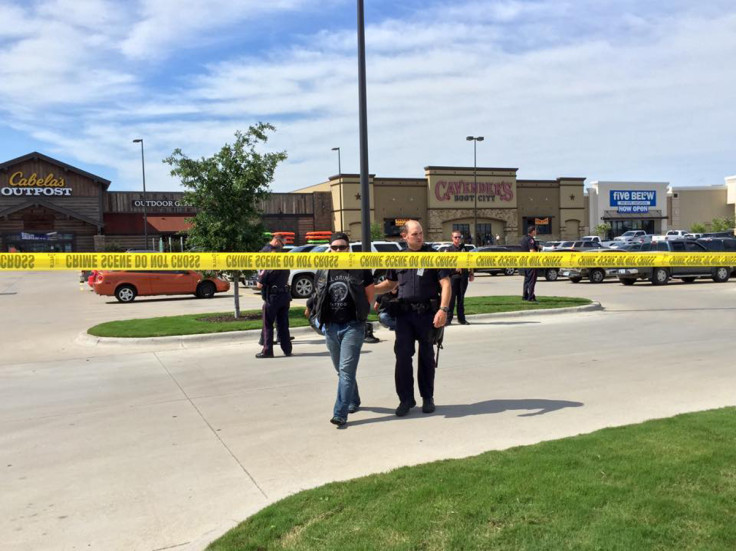 At least nine people have been killed and 18 injured in a shootout between rival biker gangs in Waco, Texas.
US police said five rival gangs were involved in the incident, which converted a local restaurant, Twin Peaks, into a shooting gallery.
"There were at least three rival gang groups here this morning for whatever reason. As they were here, we had officers on scene. We expected issues," police spokesperson W Patrick Swanton said, who later said that five gangs were involved.
Eight of them died at the restaurant and one in hospital, authorities said. All the nine killed were bikers, suspected to be members of Banditos or Cossacks gangs. No civilians were injured.
Officials are combing the crime scene as several bodies and weapons are lying in the car park of the restaurant. More than 100 weapons have been recovered.
A quarrel between gangs, apparently over parking space, quickly escalated from fists and feet to clubs and knives, eventually ending up in intense gunfire. The fighting reportedly began in the bathroom of the restaurant.
"In my nearly 35 years of law enforcement experience, this is the most violent and gruesome scene that I have dealt with," said Swanton.
"There is blood everywhere. We will probably approach the number of 100 weapons. What happened here today could have been avoided ... They failed and this is what happened."
Law enforcement agencies have questioned more than 100 people in the Waco neighbourhood over the shootout and several roads have been cordoned off.
The management of the Twin Peaks restaurant said in a statement: "We are thankful no employees, guests or police were injured in this senseless violence outside the restaurant, and our sympathies are with the families of those killed."
According to KWTX, a sister channel of CNN, some of the staff and customers of the restaurant hid inside the eatery's freezer to escape the shootout.