South Korea has said that it will not take any retaliatory action against China if the communist nation does not take "unfair action" against them with regard to the deployment of the US Terminal High Altitude Area Defence (Thaad) system in Seoul.
The statement from South Korean Finance Minister Yoo Il-ho came amid reports that the Beijing administration is allegedly taking decisions that could hurt South Korean businesses to express its anger over Seoul and Washington's joint deployment of the missile defence system.
The two countries jointly decided to deploy Thaad to counter North Korean threats, but China, a North Korean ally, objected to the deployment, saying it threatens the country's security.
The decision to deploy Thaad in South Korea was taken after the Kim Jong-un regime in Pyongyang conducted a nuclear test, the country's fourth, in January 2016. After their fifth and the biggest nuclear test in September 2016, both the US and South Korea took steps to expedite the deployment.
Lawmakers questioned the Seoul administration on Thursday (9 February) during a parliamentary session on reports of alleged Chinese retaliatory measures.
Answering them, Yoo said: "If China officially takes unfair action against South Korea we would openly move against it, but as long as China says its moves are not related to Thaad and rather, local measures at home, the South Korean government cannot accuse China of retaliating."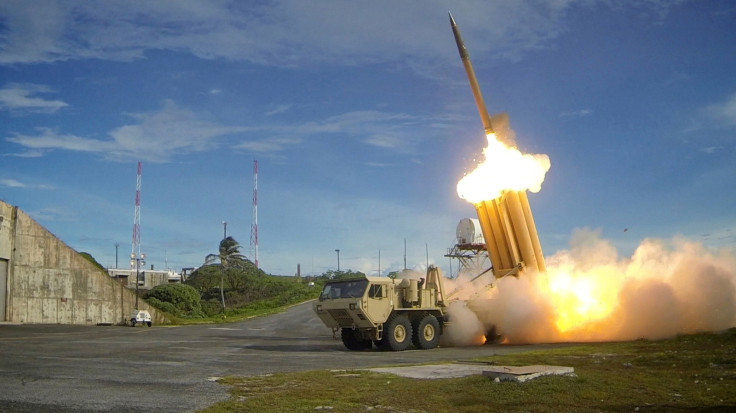 He was reportedly referring to an incident involving South Korea's Lotte Group, which said on Wednesday (8 February) that Chinese authorities had stopped construction at their multi-billion dollar real estate project in Shenyang in China's northeast Liaoning Province after conducting a fire inspection, according to Reuters.
However, Yoo explained that Lotte executives told the government that Beijing's decision with regard to the project was not directly related to Thaad deployment.
Earlier, when China decided in December 2016 to turn down applications from South Korean airlines to expand charter flights between the two nations, Seoul officials suspected the action was "indirect" retaliation over Thaad deployment. However, China offered no explanation.