The inhabitants of a remote village in Thailand have encountered a freak animal which looks like a hybrid between a buffalo calf and a crocodile. While the animal's body is of a young buffalo, it has the scaly head of the ferocious reptile.
The animal was found in High Rock of Thailand and is thought to have died shortly after birth. Locals believe that the creature will bring them good luck, according to Thai website Thai Wrath.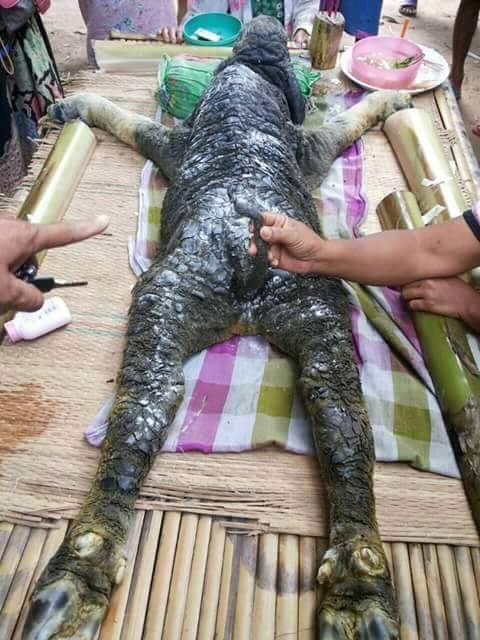 Members of the surrounding villages have apparently been travelling to High Rock in a bid to see the deformed baby buffalo. Locals have said that the mother of the calf had previously given birth to another healthy buffalo.
Images of the "hybrid" have been shared all across social media with many believing that it is of a supernatural nature. However, it is much more likely that the creature suffered from poor skin. Nonetheless, that hasn't stopped locals from becoming fascinated by the creature, as can be seen in the video below.