Thailand Coup: How Will it Affect Lucrative Tourism Industry?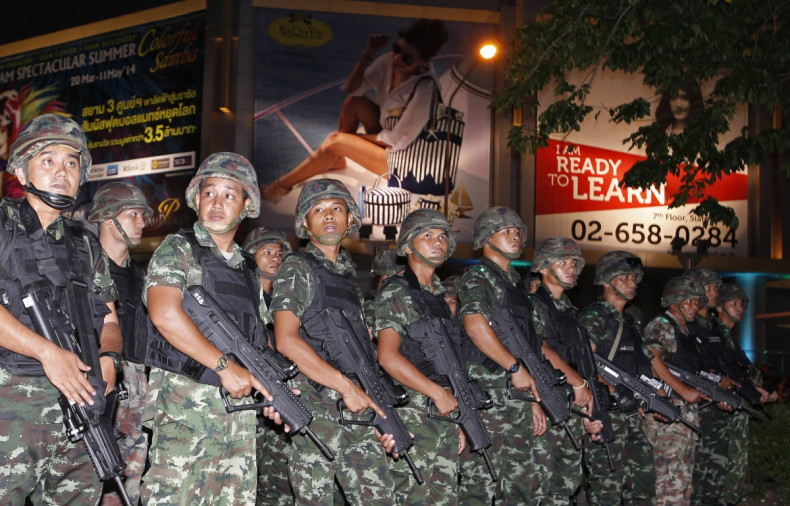 Months of political unrest in Thailand had gradually sucked money from the country's tourism sector.
Bangkok's chaotic streets have long been romanticised by visitors to the Thai capital, but political disorder in the country has seen romance replaced by fear. There's little to love about military checkpoints and curfews.
The army's decision to launch a military coup in Thailand may slam the brakes on the country's booming tourism juggernaut.
Thailand's bustling capital was crowned the most popular tourist destination in 2013, according to the Global Destination Cities Index.
The country has long been a mecca for backpackers and beach-seekers, but Bangkok has welcomed an increasing number of Asia's rising middle classes in recent years, propelling it above London and Paris in terms of visitor numbers.
Political unrest plagued the country through 2013 into 2014, as protestors took over parts of the capital and the country's prime minister was ousted, leading to martial law and eventually a military coup.
Tourism accounts for around 10% of Thailand's gross domestic product and is worth $35bn annually. The industry has endured multiple coups over the years. There have been 12 since the country ditched its absolute monarchy structure in 1932. But this time it will be more difficult than ever to regain the inevitable losses.
For starters, the tourism industry was already in crisis before the generals took over. A violent political dispute rumbled through the end of 2013 and into the 2014 spring on the streets of Bangkok.
In the first four months of the year, 400,000 fewer tourists visited than during the same period last year, a 5% fall.
The coup is likely to accelerate the fall in visitor numbers, with analysts predicting a steeper drop in May.
The first groups to stop coming are likely to the middle class Chinese that have made up an increasing percentage of Thailand's tourism intake over recent years.
Less well-travelled than Europeans or Americans, they usually travel the country on package tours organised by operators that will worry about insurance for such trips. It will be a loss that could take years to recover.
Moreover, the coup could spell the end to Thailand's little known but lucrative medical tourism industry. Two and a half million tourists visited the country for medical purposes in 2013, almost 10% of the annual total.
This includes spa and healthcare facilities, as well as surgical prcedures.
Speaking before the coup, Kenneth Mays, a senior director at Bumrungrad hospital, told Reuters that disorder prompts medical tourists to cancel trips
"News of violence that leads to adverse travel advisories or perceptions of personal safety risks can cause some medical tourists to postpone their trips for treatment, hoping that conditions will soon improve," said Mays.
Thailand earned more than $4bn in revenue from medical tourism in 2013, after an average growth of 15 percent a year over the past decade. Around a third of medical tourists in 2013 came from the Middle East, while nearly 15% came from Europe.
Just days before the coup, Thailand's tourism authority cut its forecast for foreign arrivals to 26.3 million, which would be way down on the previous 28 million estimate and would signal a five-year low.
With a nationwide curfew imposed and political arrests underway, that number will most likely continue to slide.