Thai Military Coup Likely to Trigger US Sanctions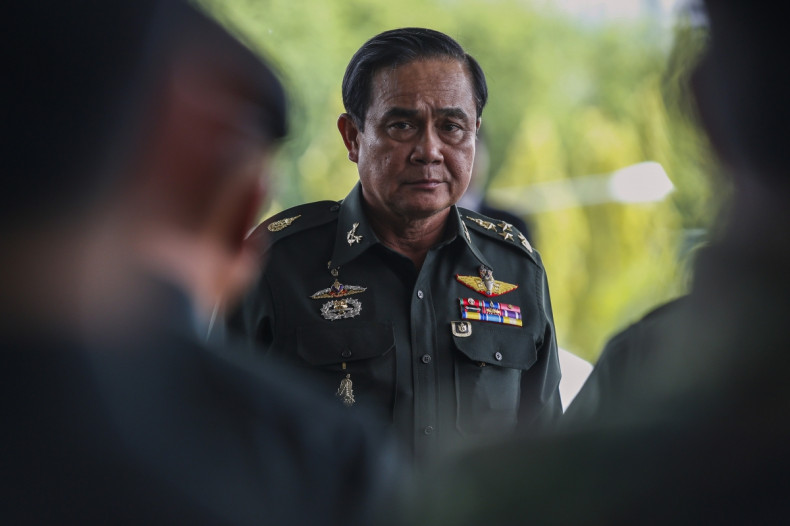 The Thai military has finally seized the reins of power in a coup after imposing martial law and apparently contradicting early claims the move was just an apolitical measure "to keep peace and order".
Six months of never-ending political crisis, with street protests which left more than two dozen people dead including three in a gun and grenade attack, eventually led to the powerful generals' decision.
The weak government of acting prime minister Niwatthamrong Boonsongpaisan, who replaced Yingluck Shinawatra after a Constitutional Court ruling on 7 May, had already been crippled by an army ban from using its emergency headquarters at a defence ministry office in the north of Bangkok.
Critics were quick to see the adoption of martial law as a creeping coup by the army, which has meddled in Thai politics for the past few decades and is seen as a major player in the country's ruling. Since the end of absolute monarchy in 1932, the army has mounted 18 coup attempts, of which 12 has succeeded.
The traditional establishment's grip on power is confirmed by the words of General Prayuth Chan-ocha, who is expected to step down at the end of September.
According to a transcript of remarks released by the military, Prayuth said that the issue "must be resolved swiftly before I retire, otherwise I won't retire". "I will not allow Thailand to be like Ukraine or Egypt," he vowed.
The martial law resulted in a crackdown on freedom of information in the country, with 14 satellite television stations ordered off air, social media instructed to halt distributing "provocative" material and a ban on media outlets from interviewing anyone other than current government or military officials.
However, the coup is unlikely to be popular not only among protesters, but also overseas. Thailand's longstanding ally the US, has already called for a return to civilian rule, warning it expects the army to "honour its commitment to make this a temporary action to prevent violence and not undermine democratic institutions".
The coup may also push the US to cut military assistance to Thailand. Human Rights Watch criticised the Obama administration for failing to call for the immediate reversal of martial law.
Under US laws, sanctions are triggered if a country receiving American military aid suffers a coup. In a previous Thai military coup (2006), US froze military assistance for a year-and-a-half.
The UN secretary-general, Ban Ki-moon, issued a statement urging "full respect for democratic principles and engagement in democratic processes", while the European Union called for "a clear timetable" for a snap election.
The unrest began after former prime minister Yingluck Shinawatra -- sister of deposed former prime minister Thaksin Shinawatra -- dissolved the lower house of the Thai parliament last year.
The anti-government movement is opposed to the involvement of anyone associated with Yingluck's brother Thaksin who was removed from office in 2006.