Carving intricate patterns into fruits and vegetables is a Thai tradition that has been traced back to the country's Sukhothai dynasty, in the 14th century, when the skill was taught to women in the royal palace. The tradition is slowly dying out in Thailand, but a handful of artists are determined to keep the art form alive.
A huge fruit and vegetable carving competition was held in Bangkok on Friday (4 August) in honour of Queen Sirikit, who turns 85 on 12 August. More than 20 teams carved intricate floral and animal designs into a range of fruits and vegetables including papaya and pumpkins. Watermelons are especially popular because of their intense colour and gradations of shade.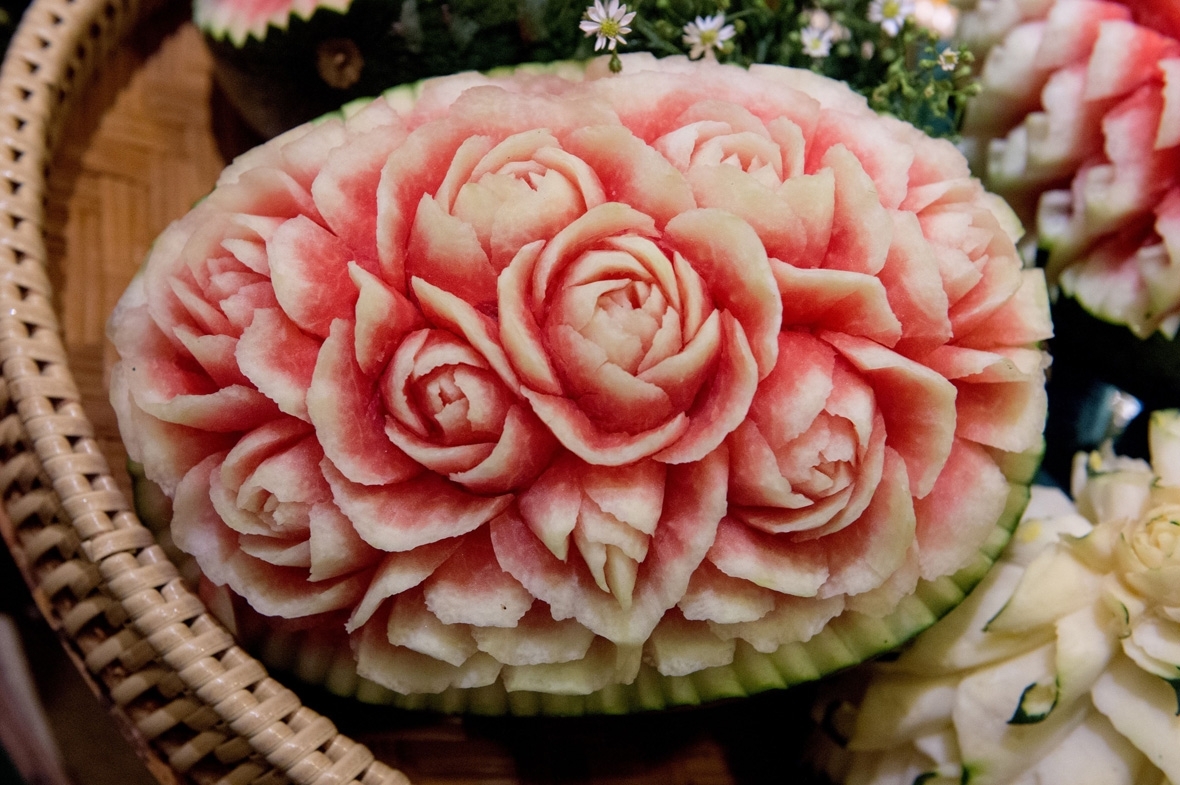 Fruit carving is still popular as an offering in temples or as a decoration for weddings. Fine arts students can still choose to learn it at university, as they would take painting lessons. But the tradition is fading away. "Not so many young people are interested in it or the ones who studied it in art schools cannot make a living out of it," Manirat Svastiwat na Ayutthaya, food carving expert told AFP.