A six-year-old Texas girl who was attacked by a shark a few days ago near Pirates Beach in Galveston is set to undergo multiple surgeries, her father has said in a Facebook post. Matthew Grove Melton, of Kerrville, north of San Antonio, wrote on the social media site that his "sweet" daughter Marin Alice Melton is recovering from the shark attack and welcomes prayers for a quick recovery.
The girl was reportedly out in the water in a pink rubber ring with her father and older brother on Tuesday (14 June) evening at around 5.30 local time when she was bitten on her left leg by a shark. She was reported to have suffered significant soft tissue damage to her leg and was admitted to the University of Texas Medical Branch in Galveston. Melton wrote in the Facebook post that Marin's vital signs are good and that she is "stable and maintains a gracious, positive attitude".
Thanking people for their concerns, he added: "We are grateful to God for His sustaining grace, even in the midst of pain and suffering. Marin is supported by her loving Melton / Corbett / DeYoung family."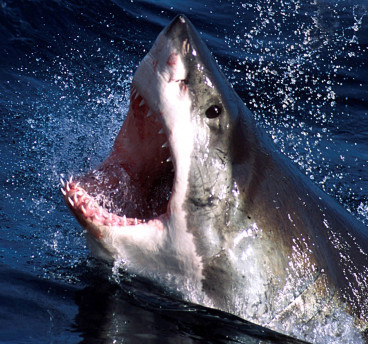 Shark attacks at the Galveston beach are very rare and the past 105 years have seen only 17 shark bite incidents, local media reports said, citing Galveston officials and the Florida Museum of Natural History.
Melton earlier told officials that the shark that attacked his daughter was a 3- to 4-foot-long white-bellied shark. The head of the Galveston Area Ambulance Authority, Nathan Jung, said some bystanders tied a tourniquet using a dog leash around the girl's injured leg that helped blood loss.
Peter Davis, the head of Galveston's beach patrol, said they believe the shark bit the girl's leg thinking it was a fish as the girl was surrounded by many bait fish. However, the shark swam away soon after without causing much damage to her leg.