Thanksgiving 2015: Best restaurants in London to celebrate with American tradition
The annual celebratory feast of Thanksgiving may be a US tradition and national holiday but thankfully for expats and pumpkin enthusiasts the festive occasion has made its way to the UK and into the menus of some of the best restaurants in London.
If you are looking to celebrate Thanksgiving with a traditional plate of turkey rather than a platter of Tex Mex ribs, there are some fantastic options that are still available to book for this coming Thursday, 26th November.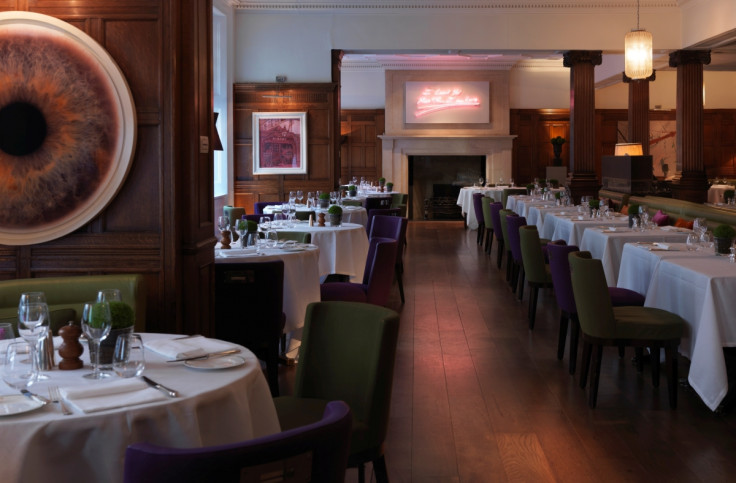 Tuck yourself away in Hix's best location, nestled within the intimate and traditional Brown's Hotel, for a Thanksgiving dinner with a twist. Must-haves include Portland Crab and Home Farm sweetcorn broth, followed by Roast Holly Farm free-range turkey with autumn greens and cranberry sauce. When it comes to the pumpkin pie, Hix have upped their game with by adding rich Peruvian chocolate to the traditional recipe. Those looking for a little celebratory tipple can nip into Donovan's bar across the hotel for a fantastic range of eclectic cocktails.
£59.50 per head
Brown's Hotel, 34 Albemarle St, W1S 4BP
+44 (0)20 7518 4004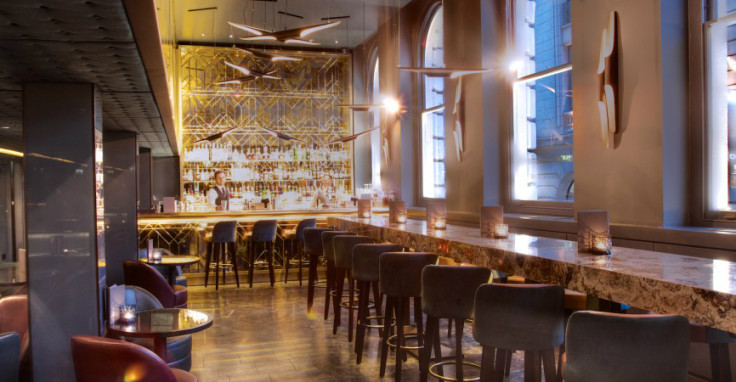 The well-loved American restaurant Christopher's Grill is hosting Thanksgiving dinner with their beautifully lit, yet intimate space in Covent Garden. The three course menu is made up of your all-American favourites reimagined and refined. Starters include roast corn and chorizo chowder and Maryland crab cake, and the homely turkey is served in neat individual ballotines. Of course, pumpkin pie is still at the top of the dessert menu.
£55 a head
18 Wellington Street, WC2E 7DD
+44 (0)20 7240 4222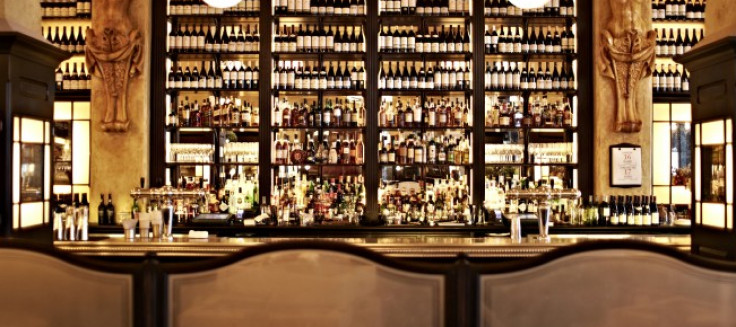 The New York stalwart's British counterpart has been an American favourite for Londoners since it opened its doors in 2013 and the glossy mirrored restaurant is a fantastic setting for a luxurious Thanksgiving celebration. The menu naturally features the traditional turkey along with pumpkin pie and delicious gingerbread fizz cocktail blending vanilla vodka with spices and lemon juice.
£55 a head
Balthazar, 4-6 Russell Street, WC2B 5HZ
+44 (0)20 3301 1155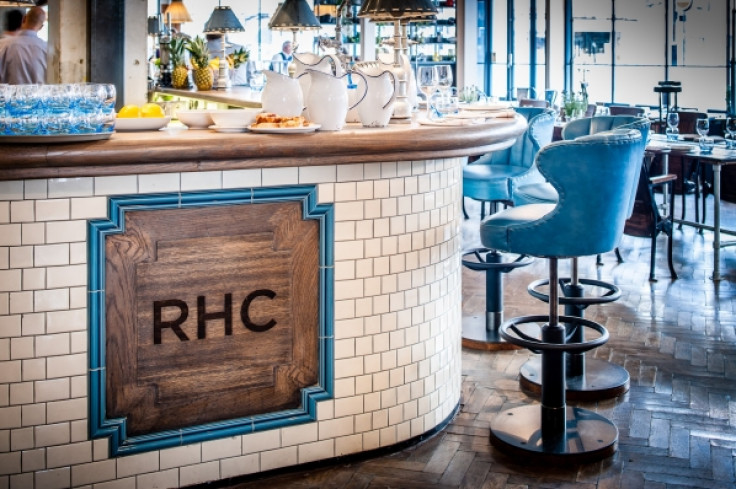 The friendly atmosphere of Riding House is transferred into their festive menu with a Thanksgiving designed for large parties and sharing 'family style'. Roasted Norfolk bronzed turkey is served with maple-buttered potatoes, creamed corn casserole, and truffled mac 'n' cheese. Don't forget to wash it down with their Southern Belle cocktail made with home-made 'southern comfort', sweet potato syrup, Creole bitters, cranberry juice, and lime.
£40 a head
43-51 Great Titchfield St, W1W 7PQ
+44 (0)20 7927 0840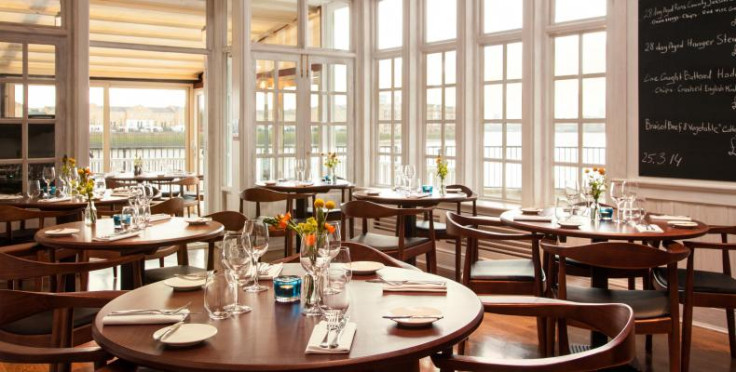 Celebrate America's festive occasion with views of the Thames at Gordon Ramsey's The Narrow in Limehouse. The three course menu on offer includes the necessary roast turkey with all the trimmings as well as pecan pie with bourbon vanilla ice-cream.
£35 a head
44 Narrow Street, E14 8DP
+44 (0)20 7592 7950
© Copyright IBTimes 2023. All rights reserved.