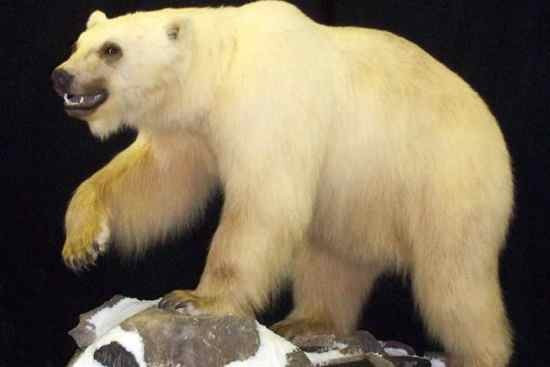 The tourist killed by a polar bear in Norway has been confirmed as British, 17, and part of the British Schools Exploring Society program.
At 7:30am this morning a polar bear killed a boy and injured four other. Those injured have been named as trip leaders Michael Reid and Andrew Ruck, as well as Patrick Flinders, 16, and Scott Smith, 17.
The attack happened on the remote island of Spitzbergen in Svalbard.
The group called for help using a satellite phone and attempted to shoot the bear, which was later killed after a rescue helicopter arrived.
The tour was designed to introduce the 16 to 20 year olds to "remote, wild environments to develop their confidence".
Spitzbergen is a haven for scientists and tourists to which Prince Harry made a charity trip last March.
According to the Evening Standard, expedition member Marcus Wright posted on a website last week: "We must have all dreamed of polar bears because next day we eagerly waited for the ice floes to break up so we could move on to base camp. There was a P.bear sighting across the fjord about a mile away.
"We encountered another P.bear floating on the ice. This time we were lucky enough to borrow a kind Norwegian guide's telescope to see it properly. After that experience everyone dreamed of P.bears that night."
A spokersperson for the Foreign Office said: "Our embassy in Oslo is urgently looking into reports of an incident in northern Norway."