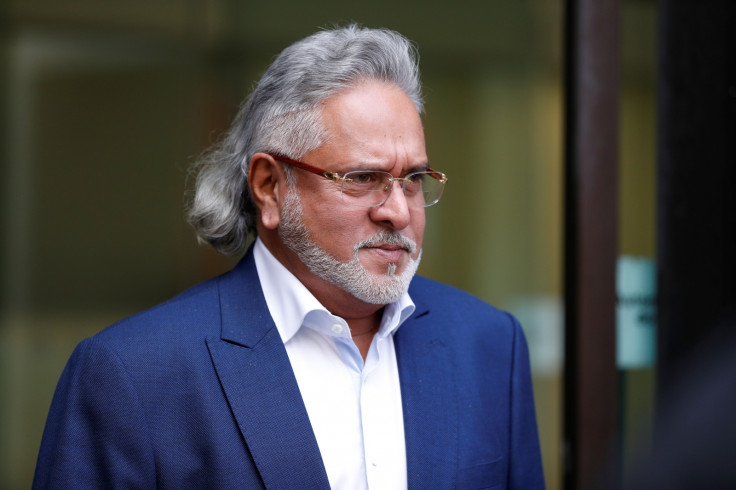 Indian business magnate Vijay Mallya is in the middle of a UK hearing that will decide whether he should be handed over to authorities in India or continue to seek asylum in London. The former owner of the now defunct Kingfisher Airlines is facing charges of fraud and money laundering back in his home country.
Mallya's defence counsel on Tuesday, 5 December dismissed the Indian government's extradition case and told the Westminster Magistrates Court that there was "no evidence" against the business tycoon.
Mallya, the chairman of United Breweries Group — a conglomerate with interests in alcohol, aviation infrastructure, real estate and fertiliser — has been accused of giving false representation or failing to disclose information when he took loans from the Indian public sector banks.
In her remarks made in front of Chief Magistrate Emma Arbuthnot on Tuesday, Mallya's lawyer Clare Montgomery stressed that her client had not taken part in any fraud. She also added that the failure of his business was being used to tag claims of money laundering.
Montgomery said the Indian government's claim that Mallya had deliberately misled banks by overstating his airline's projected profits was a 'false premise', Reuters reported.
"The reality is that the profitability of an airline depends on economic factors, which are largely cyclical and largely out of the control of the airline itself," she was quoted as saying by news agency PTI.
On the other hand, barrister Mark Summers of Crown Prosecution Service, who is representing the Indian government, said that there was a "very strong case of fraud against Mallya according to the UK Fraud Act, 2006".
For India to extradite Mallya, it has to satisfy a "dual criminality clause" as per the extradition treaty between the two countries.
The hearing which began on 4 December is expected to extend over eight days.
The 61-year-old businessman, who is also the co-owner of F1 team Force India, has been staying near London since March 2016 at a property called Lady Walk.
According to reports, Mallya purchased the home using the Indian tax payer's money routed through companies located in the UK.
Britain's Serious Fraud Office (SFO) discovered that he paid $6.1m (£4.5m) from the Kingfisher Airline's HSBC account in London to a British company, Continental Administrative Services, which was connected to the property.