While Theresa May plots behind closed doors to increase her majority, Green Party politicians, members and activists across the UK are gearing up to reject her reckless plan for our future.
May's general election announcement reveals a deep dishonesty at the heart of government. Despite numerous denials of a plan for an early general election, she has U-turned and now Britain must decide what kind of country it wants to be.
The Greens have called for an early general election since June and now we have a chance to take a stand against the right-wing coup we've witnessed over the last year.
Theresa May appears to have taken the narrow EU referendum result as permission to trample over the wishes of the 48% and hurtle towards an extreme Brexit. She hasn't stopped there either – the Conservative government is rapidly compiling a record to be ashamed of.
Shutting out refugee children. Threatening to scrap environmental laws. Giving tax breaks to big business while bringing the NHS to its knees.
The prime minister has no mandate for any of these drastic actions and the politics of hatred and division are scarring our communities. Britain is at a crossroads and we have a chance to push against May's reckless agenda.
The Green Party will be standing for an economy that works for everyone, not just the privileged few; a Britain that's open to the world and for the protection of our precious environment. We will not let the far-right fill the vacuum left by the gaping inequality between rich and poor in this country.
The Greens will be offering hope to young people who feel disenfranchised by the toxic political atmosphere. Thousands of new voters will have the chance to vote to go to the polls for the first time this June.
These are young people who have seen opportunities ripped away in a referendum some of them didn't even have a voice in. Their future is more precarious than that of any other generation in modern times. Homeownership seems almost entirely out of reach, they face ever growing inequality and exorbitant tuition fee debt and the looming threat of climate change.
I know I don't want my children growing up in an insular Britain, shutting itself off from Europe while desperately reaching out to the likes of Donald Trump and Saudi Arabia for trade deals. I don't want them to enter a job market that provides no rights for workers or their local green spaces to be polluted and built on because the government scrapped every protection we have as it hauls us out of the EU. We can be so much better than this.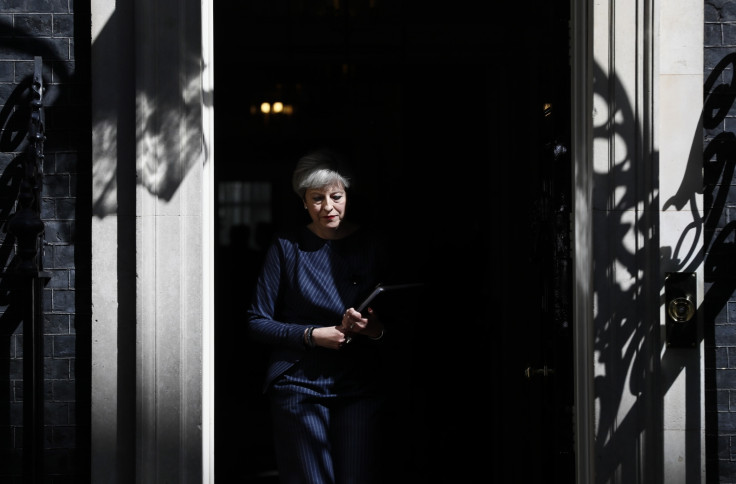 In the long term, we'll keep campaigning for a fair voting system. In the 2015 general election, the Green Party won more than a million votes, which would have given us 24 MPs under a fair, proportional voting system. Caroline Lucas has already demonstrated the influence a Green MP can have — imagine if there were 24 of her in parliament.
In the short term, we'll be inviting Labour and the Lib Dems to the negotiating table. A progressive alliance is the only way to shut out an unstoppable Tory government, intent on destroying the NHS, cutting services across the UK and throwing us all off the Brexit cliff edge.
But if the last year has taught us anything, it is that the seemingly impossible can come true. The status quo has never been more unpopular. But an anti-establishment vote doesn't have to be destructive or feed into the politics of fear peddled by the far-right.
Over the coming weeks, the Green Party will be setting out a bold, positive vision for the future of Britain. We're already standing a record 1,561 candidates in the local elections on 4 May – hundreds more than Ukip.
We're ready to make history on 8 June and have already announced excellent Green Party candidates, with many more to come. Molly Scott Cato, MEP for the South West, will be offering the people of Bristol West the chance to elect their first Green MP and former leader Natalie Bennett will be standing in Sheffield Central.
If the Green surge in Europe is anything to go by, we have every reason to believe that Britons will also choose hope over hate when they go to the polls in June. The Dutch Greens have experienced an incredible rise, thanks to their consistent optimism about a better country and I know we can do the same. We must face the future with big ideas and the Greens have no shortage of these.
We're polling above our 2015 general election result and I welcome the chance to make gains in June. But this is about so much more than winning some new seats.
Our country is at a fork in the road and we need to choose which way to turn – towards hate, blaming migrants for the problems caused by Tory cuts, or towards an open, inclusive society that leaves no one behind.
---
Jonathan Bartley is co-leader of the Green Party.
---