Theresa May to Outline Future of Troubled Historical Child Abuse Inquiry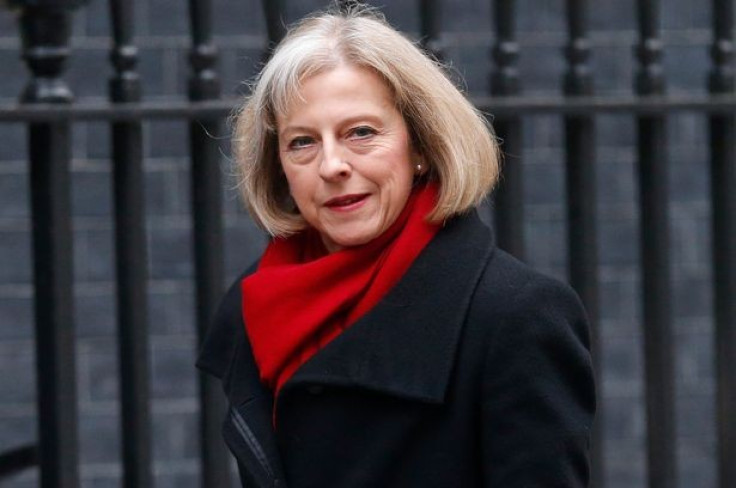 Theresa May is set to reveal how she intends to proceed with an inquiry into historical child abuse following the resignation of two chairmen in less than four months.
The home secretary will reveal to MPs in a statement at the House of Commons how the inquiry will get back on track following the resignation of Fiona Woolf.
The ceremonial Lord Mayor of London eventually stepped down as the chairman of the inquiry amid increasing pressure because of her links to the former home secretary, Lord Brittan.
The victims involved in the child abuse inquiry said they did not have confidence in Woolf because of her relationship with Brittan, who is alleged to have mishandled a dossier showing allegations of paedophile activity at Westminster in the 1980s.
Her predecessor, Baroness Butler-Sloss, also stepped down due to concerns about her relationship with the establishment as her late brother, Lord Havers, was the attorney general in the 1980s.
May is expected to inform MPs she will now consult the victims before appointing another chair for the inquiry.
Labour MP Tom Watson, who first made the allegations of a high-level paedophile ring in Westminster, said the appointment of Woolf was "unfortunate".
He added: "I hope very much the inquiry will be put on a statutory footing, which would compel people by law to give evidence and to hand over documents. There are many potential witnesses who could refuse to appear, either because of their own activities or their failure to take action against abuse in the past."
Woolf denied being a "close associate" with Brittan despite living on the same street as him and meeting him for dinner five times between 2008 and 2012.
She was also criticised after it was revealed a letter she wrote to Home Affairs Select Committee outlining her relationship with the Conservative peer had been re-written several times by the Home Office in an attempt to downplay it.
The Leader of the Commons, William Hague, confirmed the inquiry panel would continue its work while they bring in a new chair.
"We are determined that this inquiry will happen and will be able to do its work. There are so many deeply disturbing things for it to look into," he said.
"Clearly some terrible things have happened over many years. We have got to find out the truth about that. So we have to somehow maintain and restore the momentum of this work."
© Copyright IBTimes 2023. All rights reserved.