Theresa May pushing for Washington trip at 'earliest opportunity' after Farage's meeting with Trump
Nigel Farage's aide says Donald Trump's chief strategist Steve Bannon will 'run ideas' past the Ukip leader before discussing them with May.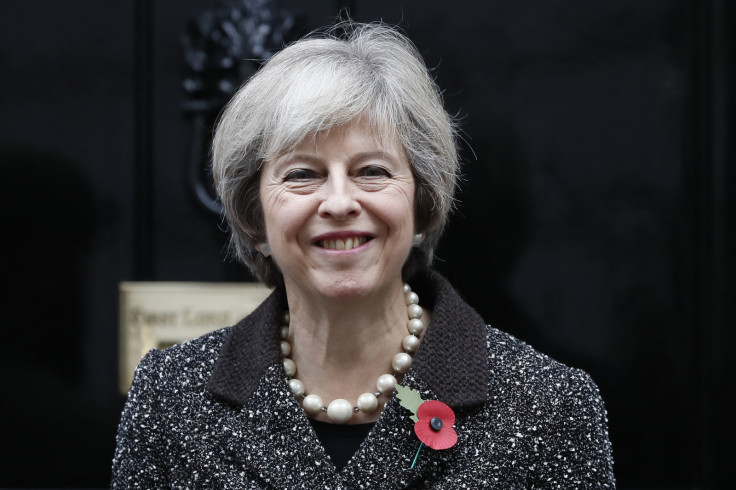 Prime Minister Theresa May is pushing for a trip to Washington to meet the US President-elect as the Tory government was put on a diplomatic back foot after Nigel Farage managed to meet Donald Trump before she did. Downing Street said it would be undeterred by the fact that Farage, who played a pivotal role in the pro-Brexit campaign, became the first British politician to meet the future American president.
Sources in the Foreign Office told the Guardian that the British prime minister would fly out to the US at the "earliest opportunity" to usher in a new era of US-UK relations. It was also reported that diplomats are scrambling to set up a meeting between Foreign Secretary Boris Johnson and Vice-President-elect Mike Pence.
May's administration is determined to step up its diplomatic offensive after Trump met Farage for an hour-long meeting in New York over the weekend — a move seen as a diplomatic snub for Downing Street. Shortly after the meeting, Farage volunteered to act as a go-between between the two governments — a proposal shot down by No 10.
May purportedly had no prior knowledge of Farage's unannounced one-man diplomatic show at Manhattan.
Meanwhile, reports also emerged that Trump's new strategist Steve Bannon will have a hotline with the Ukip leader on key matters. Farage's aide Arron Banks, a key donor to Ukip, has claimed to the Telegraph that Bannon, who has been accused of being a "white nationalist", will "run ideas" past the Ukip leader before actually discussing them with May.
"There is no doubt about it that Steve Bannon will talk to Nigel Farage before any other British politician and run stuff by them," said Banks, who accompanied Farage when he met Trump and Bannon.
Later, Banks, Farage's closest ally, told the Guardian that the discussions with Trump touched upon several important global matters including Nato, immigration, and Brexit. He said: "It was about an hour and we talked about all sorts, whether Theresa May was going to deliver Brexit. It was not a jokey meeting. They were really going through all the big issues."
© Copyright IBTimes 2023. All rights reserved.