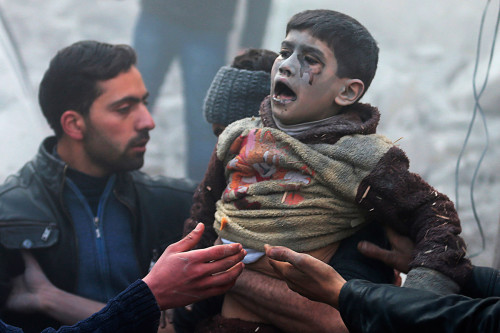 The United Kingdom is to offer asylum to Syrian refugees caught in the war-torn nation's three-year civil war.
Home Secretary Theresa May did not confirm how many refugees would be offered sanctuary by the UK, but said those at "greatest risk" would be granted asylum.
Announcing the new Vulnerable Person Relocation Scheme in the House of Commons, Ms May said the government wanted to determine where the policy could have the largest impact.
She said refugees will be allowed into the UK "where evacuation from the region is the only option" and said she would not attach a quota.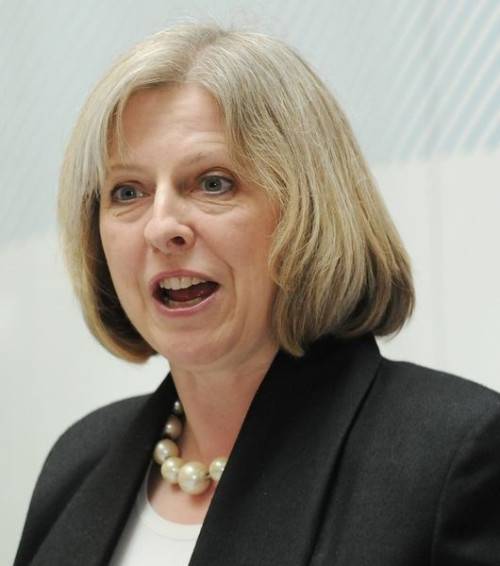 Ms May said: "More than 100,000 people have been killed and the credible reports of systematic use of torture and starvation are simply sickening.
"Millions of innocent people have fled their homes. There are now more than 11 million Syrians in desperate need, including six-and-a-half million people displaced inside Syria and more than 2.3 million refugees in neighbouring countries – at least half of them children.
"As the Prime Minister made clear last week, our country has a proud tradition of providing protection to those in need, and where there are particularly difficult cases of vulnerable refugees who are at grave risk, we are ready to look at those cases.
"Following consultations with the United Nations High Commissioner for Refugee's office in London in recent days, I can tell the House that the Government will be launching a new programme to provide emergency sanctuary in the UK for displaced Syrians who are particularly vulnerable."
The relocation scheme will run counter to the Department for International Development's campaign for the protection of women and girls, which includes relocating 12,000 Syrian refugees who have endured sexual and gender-based violence to Jordan, and providing them with clinical care.
Ms May also said £600m of UK humanitarian assistance was being funnelled to Syria through programmes including United Nations ones.
Her address to MPs came after Deputy Prime Minister Nick Clegg said the Coalition wanted to help end suffering in Syria.
He said: "The £600m we have provided makes us the second-largest bilateral donor of humanitarian aid in the world.
"But as the conflict continues to force millions of Syrians from their homes, we need to make sure we are doing everything we can.
"Sadly we cannot provide safety for everyone who needs it, but we can reach out to some of those who need it most."