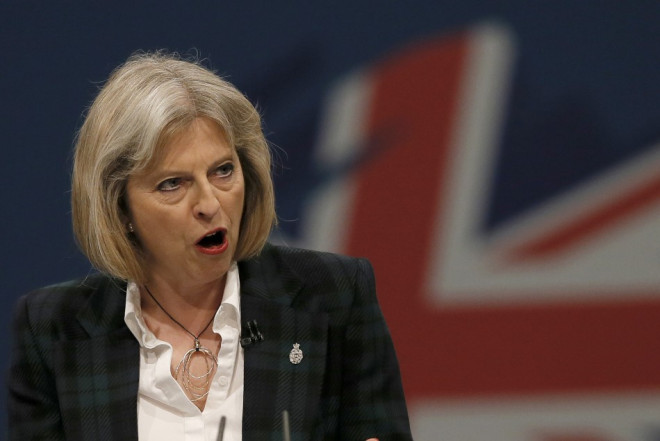 Theresa May should be the next leader of the Conservative party, according to a poll which will no doubt have Boris Johnson spluttering in his City Hall office.
Research by Tory house publication, Conservativehome.com, found that grassroots members of the party do not as a whole fancy being led by the blond-mopped bonking machine.
Home secretary May topped the future leader poll ahead of Johnson by 12 points, according to the figures. Just over a third (35%) of party members want her to lead the party, compared to 23% who fancy Johnson.
It is the strongest lead she has held over the sometime columnist and TV show host, as the pair scrap it out in the popularity polls.
Observers have speculated that May's tough speech to the Police Federation last month – when she had the coppers' union squirming in their seats while she coolly delivered reforms set to turn the blighted federation upside down – is probably the main reason behind her commanding lead in the latest poll.
May has led the Home Office since 2010. The department's reputation as a graveyard for politicians' careers means her relatively steady stewardship stands out. She has made a virtue in the role out of being boring.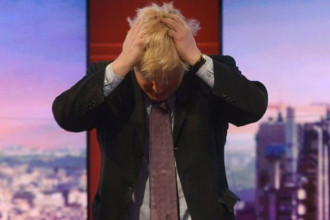 In contrast, Johnson's spell in parliament consisted of a period in relative obscurity as shadow Universities' minister and issuing grovelling apologies to the populations of various cities around the country.
But what Johnson has in abundance is X-Factor magic dust – he is the politician whom people who don't follow politics like. His colourful antics are proven to resonate with voters, as was shown during the 2012 London Olympics. At that time, the question of Johnson succeeding David Cameron seemed a matter of when, not if.
Meanwhile, May spurned the chance to have children in order to devote herself to politics and recently revealed she has type I diabetes. She and Johnson could hardly have more distinct images.
In the poll, May and Johnson are streets ahead of third place, which is a close thing between chancellor George Osborne and David Davis – who unsuccessfully challenged Cameron for the party leadership in 2005.
YouGov verified the poll of more than 1,050 party members.