Thousands of protesters are expected to take to the streets in central London on Saturday (17 September) in support of refugees.
Almost 100,000 marched to Parliament Square last year after harrowing images of three-year-old Aylan Kurdi, lying lifeless on a Turkish beach, circulated the globe.
On the back of the public pressure, David Cameron announced the UK would accept 20,000 Syrian refugees, but one year on, the UK looks unlikely to reach its target.
Roselyn Ereira, the founder of the aid group Solidarity with Refugees and organiser of the march, said the aim was to put the pressure back on the government and send a message across the world, ahead of the UN's summit on refugees and migrants in New York next week.
"We are well short of our target of 20,000 refugees," Ereira told IBTimes UK.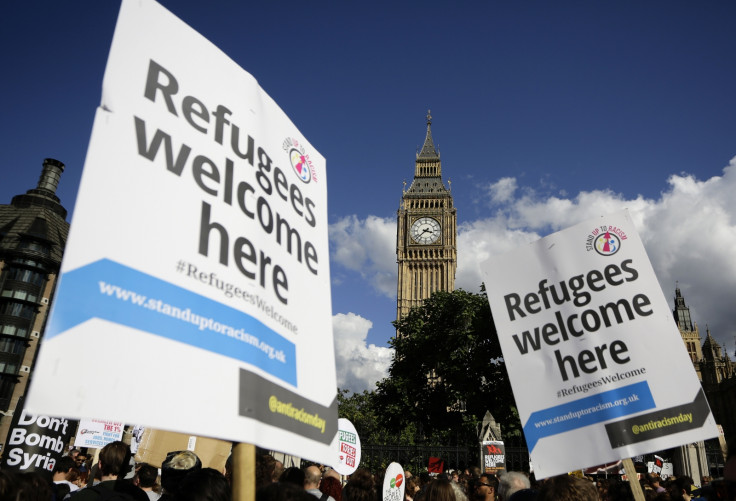 "So what we are trying to do is send a strong message to our leaders at home and world leaders that are meeting at the UN next week. We want them to take the message that the UK wants, can and should do more.
"The UK should be a world leader in helping refugees, but we are desperately lagging behind."
The march, which was due to start shortly after midday, will start at Park Lane and proceed through central London to Parliament Square, where speakers such as Green Party leader Caroline Lucas and Lib Dem Baroness Shas Sheehan will address the crowds.
A live stream will also be broadcast from the Calais refugee camp in northwestern France, known as the Jungle.
Despite public support wavering for the refugee cause, Ereira is still confident for a high turn-out.
"When we started out last year, we had lots of people that were outraged at the death of Aylan Kurdi, but those people haven't stopped caring," she said.
"In fact, many have gone on to start organisations and aid groups, and I know that people have carried on the momentum we've had from last year. We will bring that on Saturday and hopefully put the same type of pressure on the government."
More than 75 volunteer groups and charities have given their backing and support to the protest.
Ereira also hoped the protest would bring refugees hope when reports of suicide in refugees are on the up.
She said: "We want to send a message of hope to people who are stuck in hell. People are killing themselves and we just want to give them the message that we are here, trying to do all we can for them."