Theresa May will ditch Tory election pledge to cut MP numbers in Parliament to 600
The size of the Commons was to be reduced by 50 seats.
The Conservative Party manifesto pledge to cut MP numbers in the House of Commons by 50 is to be ditched, it has been reported.
With Theresa May to return to the house on Wednesday (6 September) for prime minister's questions, fear of a rebellion by Tory MPs means that the plans to cut MP numbers will be shelved in the latest election promise to go by the wayside.
The wrangle over Brexit legislation in which the PM will need all her party's support, is thought to supercede plans to agree new constituency boundaries, initially mooted by former leader David Cameron, that were made as a 2017 election pledge.
In 2016, the Boundary Commission published draft seat boundaries which would bring constituency sizes more in line with each other.
The move would mean 600 new seat boundaries instead of the current 650, saving £50m over five years, with each MP costing around £200,000 a year in salaries and operating expenses.
But the prime minister's team believe that it would be difficult for her to get this through a Commons' vote, the Times reported.
Labour is against the reduction as it means it would lose out in well-populated urban seats. The Democratic Unionist Party (DUP) also opposed the move and its support is necessary for the Tories which are eight seats short of a majority.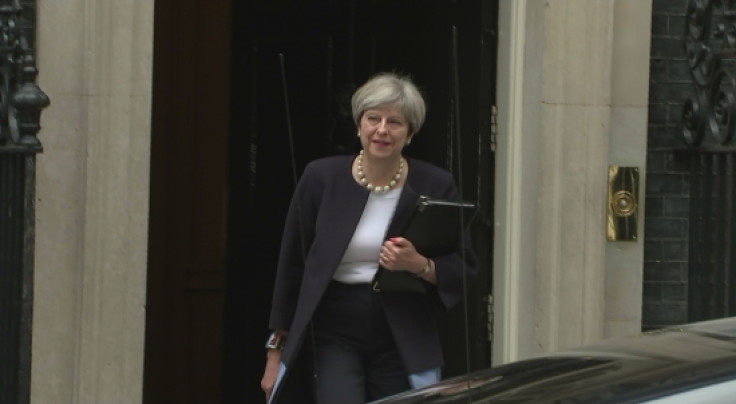 Election pledges dropped
The paper reported that the Tories will ask the Boundary Commission to review constituency sizes so that they are more equal, but the number of MPs would stay the same. All must be within 5% of 74,769 voters.
"The plan to reduce the Commons to 600 was a colossal liability which could only have been simply implemented if they had got a 100-plus seat majority in June, which they did not," a source told the Times.
A Downing Street spokesman said: "The independent Boundary Commissions are continuing the process set out in the Parliamentary Voting Systems and Constituencies Act 2011 to bring forward proposals for a fairer House of Commons based on 600 equally sized seats, and these will be brought forward to parliament in due course."
Since the election in June, the Tories have dropped other policies including to increase grammar schools, lift the ban on fox hunting and change social care.
© Copyright IBTimes 2023. All rights reserved.