The Home Office's plan to carry out immigration checks on the bank accounts of 70 million people will create the "perfect environment for human traffickers," migrant rights groups have warned.
British banks are poised to start checking whether their customers are illegal immigrants, an investigation by The Guardian revealed on Friday (22 September). Anyone who is identified as an illegal immigrant will have their details passed on to the Home Office, their account closed down and their assets frozen.
The checks are part of Theresa May's plans to create a "hostile environment" for undocumented migrants in her government's bid to crackdown on illegal immigration in Britain.
Officials say that freezing the accounts of illegal immigrants "will create a powerful incentive to agree to voluntary departure".
The Home Office has described the plan as "firm but fair", however immigration welfare campaigners say that it puts undocumented people in a vulnerable position, leaving them without access to money and at risk of being exploited by human traffickers.
Satbir Singh, the Chief Executive of the Joint Council for the Welfare of Immigrants (JCWI), told IBTimes UK: "Earlier this week Theresa May joined Ivanka Trump and the UN Secretary-General to call for an end to modern slavery. At home, however, her Home Office continues to implement policies that create the perfect environment for slavers and traffickers.
"Undocumented migrants will be ever more reliant on those exploiting them who can now completely control their ability to store money," he said. "The hostile environment that Theresa May and her government have created effectively means that victims of slavery cannot store money safely, cannot live in safe, legally rented property, and cannot go to the police, social services or even a doctor without fear of prosecution."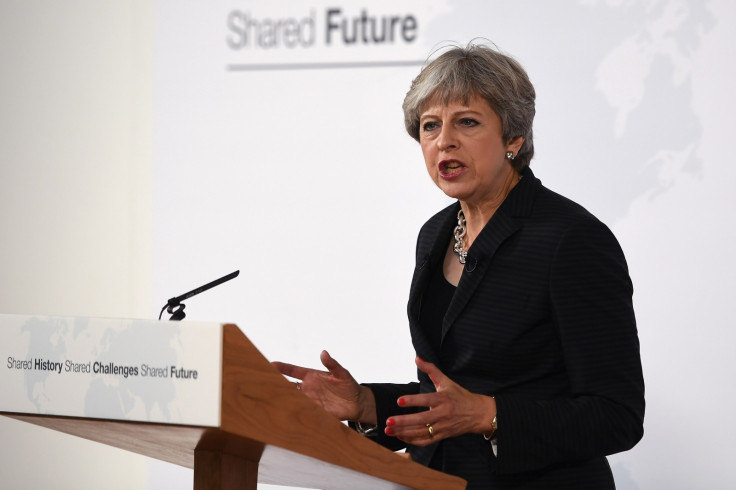 There are also concerns that EU citizens will be targeted by May's 'hostile environment' campaign.
Maike Bohn, a spokesperson for the 3 million group, which campaigns for the rights of the three million EU citizens in the UK, told IBTimes UK that there is "strong evidence" to suggest that this is the case.
"The proposed checks will lead to even more discrimination of people with foreign names or accents and we already have evidence of people refused a bank account on grounds of faulty English," she said.
French national Dominique Wellbank told The Guardian: "As a French national having lived here since 1991, and having been denied permanent residence because I do not have comprehensive sickness insurance, I have no confidence the Home Office will not extend this scheme to EU citizens like myself because of Brexit."
Welfare campaigners have also said that the Home Office should not be trusted to implement the new system without making mistakes.
"The Home Office has a high error rate – as we have seen with the recent deportation letters sent out mistakenly to EU citizens," Bohn said, referring to the time the Home Office accidentally sent letters to a 100 EU nationals ordering them to leave the country or face deportation. May described the incident as "an unfortunate error."
"Immigration status is very complex," Singh warned. "The Home Office consistently gives out incorrect information and guidance. Migrants and ethnic minorities with every right to be here will be affected by the imposition of these new checks, by discrimination and unfair denial of housing," he said.