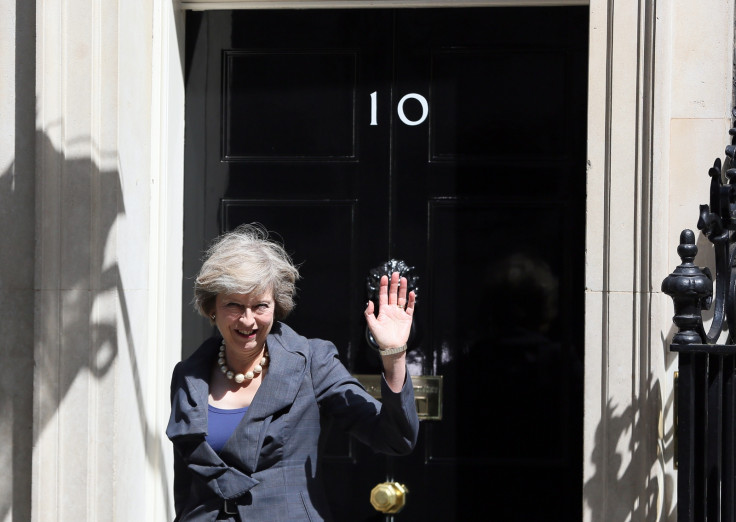 Theresa May will no doubt have thought long about this day and now it is here, though a few weeks sooner than anticipated after her final rival in the race to be Conservative leader, Andrea Leadsom, dramatically pulled out.
May will already have her mind on her first cabinet; who to promote and who to fire, who to reward and who to punish. And she will be thinking all through the morning about these appointments as she waits for Prime Minister's Questions — David Cameron's swansong performance — to come and go.
PMQs will end at around 12:30pm. Cameron will be driven at some point in the day to Buckingham Palace to meet the Queen and tender his resignation. Once the farewells are over and he leaves, May will be taken to the palace to meet the Queen and ceremonially ask for permission from the British head of state to form a government.
Traditionally, the new prime minister has kissed the Queen's hand as part of the formalities, a symbol of loyalty to the crown, though this no longer takes place. There will be an exchange of words between May and the Queen, perhaps some polite conversation or some advice from the 90-year-old monarch to her 13th prime minister.
Once the ceremony is over, May will head straight to Downing Street, deliver her first speech as prime minister in front of the iconic black door at Number 10, then meet the team that just said goodbye to Cameron.
Work will start immediately. May will probably be given the full initial briefings treatment — from Sir Jeremy Heywood, the head of the civil service; the security services MI5 and MI6; the Bank of England's economic wonks; among others. She will also be briefed on the country's devastating nuclear deterrent and write her "letters of last resort" — four identical handwritten notes for each of the captains of the Trident submarines. These give instructions on what to do if the British government is wiped out and the state fails in the event of a nuclear attack.
Once all this is out of the way, May can set up properly in her new office and beginning the process of appointing her debut cabinet. The first announcements are anticipated to come by the evening as she fills the great offices of state. Highest on the priority list at the current time of economic uncertainty will be the role of chancellor, held since 2010 by George Osborne. He is widely expected to be replaced and moved elsewhere in the cabinet or removed altogether.
The new prime minister and her team will work long into the night making calls and having meetings as they work through this process, on top of all the normal administrative work and daily briefings the top job entails, before she will have to call it a day and get a couple of hours sleep before a very early start — the first of many.