Democrats in the House and Senate are upset that British Prime Minister Theresa May has decided only to meet with congressional Republicans during her visit to the US later this week. May, who will become the first foreign leader to meet with Republican President Donald Trump since his inauguration, will join the GOP during their biannual retreat in Philadelphia.
Her planned participation in the retreat has led Democrats to call May's trip across the Atlantic a "partisan visit" and a "breach of standard protocol". According to Foreign Policy, May does not have similar plans to meet with Democrats during her trip.
"Given the special relationship, this is a very big mistake for the prime minister," a senior Democratic aide said.
The announcement that May would meet congressional Republicans reportedly surprised Democratic leaders from both the House and the Senate. Foreign leaders typically coordinate with both parties during a visit. "A partisan visit is a breach of standard protocol," the aide added.
While Democrats may not be pleased about May's travel plans, Republicans are hoping to make the prime minister feel welcome.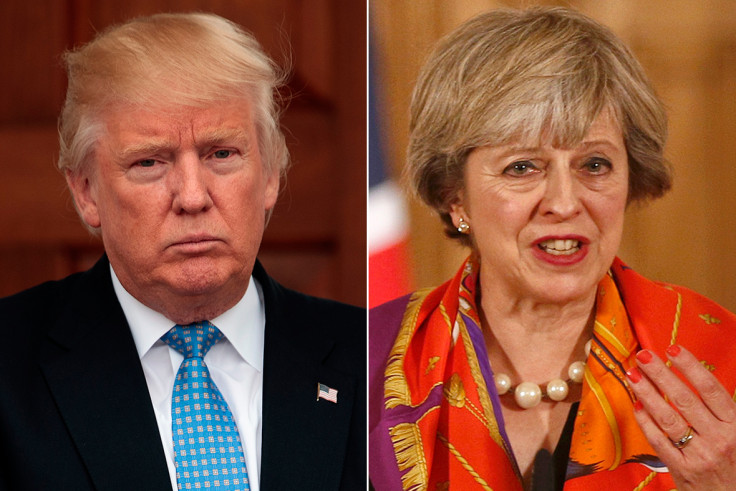 "We are grateful for her visit and look forward to hearing her vision for the United Kingdom as we strengthen this important bilateral relationship with our new Republican-led government," House Republican Conference Chairwoman Cathy McMorris Rodgers and Senate Republican Conference Chairman John Thune said in a joint statement.
Trade agreement discussions
May will meet with Republicans on Thursday (26 January) before getting together with Trump the following day. The two heads of state are expected to discuss a possible trade agreement between the US and UK, White House Press Secretary Sean Spicer said on Monday (23 January).
In an interview with the Financial Times, May said she expects to have a "very frank" discussion with Trump. "From our conversations to date, I know we are both committed to advancing the special relationship between our two countries and working together for the prosperity and security of people on both sides of the Atlantic," she said in a statement after Trump's swearing-in.
The prime minister also said she hopes to use the meeting to convince Trump of the economic and security benefits of a strong Nato and Europe. "I'm also confident the USA will recognise the importance of the co-operation we have in Europe to ensure our collective defence and collective security," May told the FT.
Trump's remarks against Nato and Europe have caused concern among European leaders and Nato allies alike, Politico has noted.