The bloodbath of Theresa May's cabinet reshuffle marked a ruthless end for the "Notting Hill Set", a group featuring David Cameron, George Osborne and Michael Gove, among others, who as ambitious young Tories once all lived in the expensive West London district.
As one Tory MP put it, "the posh boys have gone. It's over".
May's arrival at Downing Street cements the rise of another small group of politicians, more affectionately known by former colleagues as the "Wimbledon Set".
They began their political careers at the bottom, serving local constituents in the the borough of Merton, on the south west fringe of London's suburban sprawl. It's an unglamorous "foot-soldier to general" rise to the top of politics, a path not trod by a prime minister since John Major.
In just one decade, councillors passing through this suburb's modest council chamber would go on to become a life peer, two cabinet ministers, two frontbench MPs and, as of last week, a prime minister.
They rose to jobs in Cameron's past cabinets, taking up posts as justice secretary, home secretary and culture Secretary, with other ex-Merton councillors enjoying junior minister roles.
"It's remarkable when you think about it," Merton councillor James Holmes, who campaigned with May as she sought her first parliamentary seat in 1992, told IBTimes UK. "There's a lot of the Wimbledon people – this Wimbledon Set – who have now risen to high office after serving as councillors in Merton.
"And I think Theresa's whole approach as prime minister will be quite different to Cameron's. She was very hard working as a councillor. She wasn't someone interested in courting personality coverage, but instead just wanted to get on with the job."
May began her political career by winning Merton Council's Durnsford Ward seat in 1986, when Cameron was a 20-year-old Oxford PPE student making life-long connections through the offices of Westminster and the dinner parties of the elite – and elitist –Bullingdon Club.
The next eight years – during which Cameron advised John Major and Osborne stalked the halls of the Conservative Research Department – saw May serve as chair of education and become Merton Conservatives' deputy leader.
A mixed borough, both culturally and in terms of wealth, May's time as Merton councillor saw her dealt some hard knocks. Whether this was being branded "disgraceful" by local parents angry at the council's decision to close a primary school; lambasted by the opposition Labour group for cuts to the education budget; or being attacked for opposing Wimbledon FC's move to the Wimbledon greyhounds stadium.
But she gained a reputation among fellow councillors for being a "competent" and "combative" colleague, and someone "dedicated" to her ward constituents.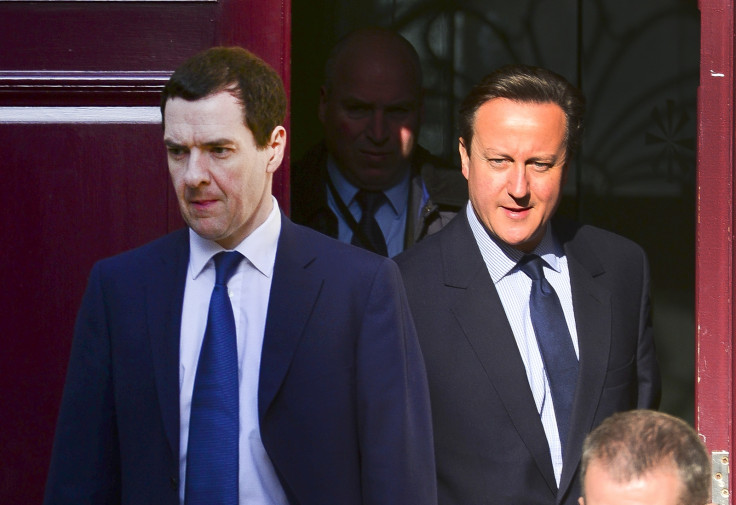 Tory Cllr David Williams had already been serving on Merton Council for 12 years before a 30-year-old Theresa May joined its Conservative benches.
"Theresa was someone who did her homework," he said. "She had high expectations of people that they take decisions based only on information, and she was hard on herself as well as her opposition. She took decisions with her head, even though she had a warm heart.
"She was also a very good ward councillor. We used to make fun of her for a voicemail message she left for her ward constituents. She would say, 'Your call is very important to me, please leave me a message and I will try and get back to you'. It's common nowadays but back then it wasn't. We all thought it was a bit over the top. But she truly meant it, and it showed how much her constituents meant to her."
Labour's Cllr Philip Jones, who served opposite May in the council chamber, added: "We all saw her as one of the more competent Tory councillors at the time. She made a positive contribution to the area and was quite a lively character.
"When I was chair of the environment committee, I remember her demanding my resignation. But I don't really remember what it was about. I think, considering the alternatives, that the Conservatives picked the best person."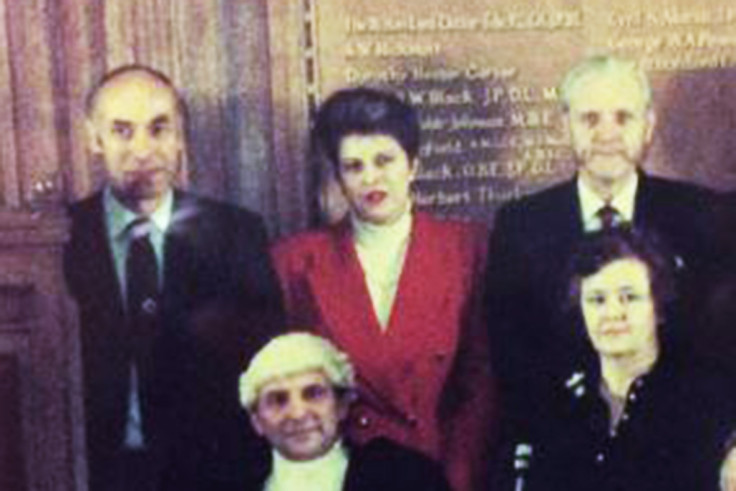 Four years after May stepped down from the council, in 1998, former Justice Secretary Chris Grayling would follow the same path by becoming a Merton councillor for the Hillside ward. It was this early connection that would have played a part in May's decision to make Grayling her campaign manager during her recent leadership bid. When May became PM in July 2016, she moved him to secretary of state for transport.
He served as councillor until 2002 when Tariq Ahmad, later Lord Ahmad of Wimbledon, and Stephen Hammond, later transport minister, also became Merton councillors. At May's request, Lord Ahmad now joins Grayling in the Department for Transport.
The same year former Culture Secretary Maria Miller, another alumna of the Wimbledon Set, attempted but failed to win a Merton Council seat, losing by one vote. She instead served as chair of the Wimbledon Conservatives, a post previously held by May's husband, Philip.
Former assistant whip in the treasury, Sarah Newton MP, and the now-suspended former Ukip deputy chair, Suzanne Evans, also came through Merton Council during this time, topping off an astonishing decade of local politics.
"It is truly extraordinary how many of those councillors back then have risen up so highly," said Harry Cowd, leader of the Merton Conservatives when May arrived in 1986. "Merton is a comparatively small borough. I think it could partly be how the local party operated back then, going out as unpaid volunteers and speaking to everyone.
"It was interesting to watch Theresa go into Downing Street. She seems to be the same as how she operated as a councillor. She worked very hard. She's come up through a different line compared to Cameron and I think it's helpful to have served on the ground first. Merton is a mixed community and Theresa was always able to bridge the different communities."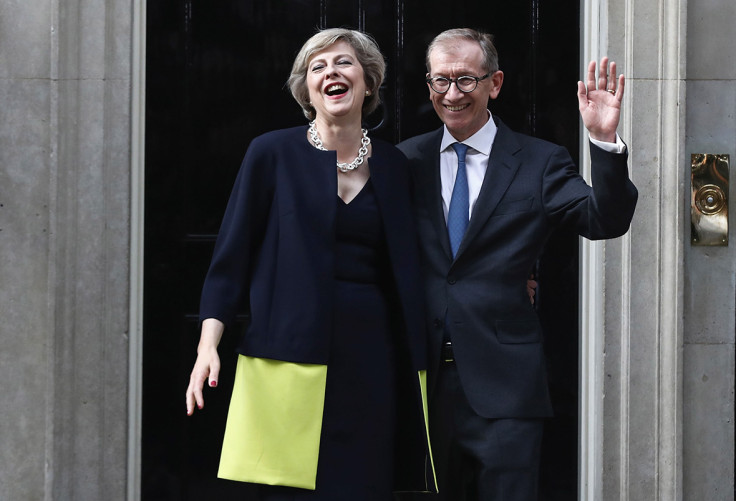 Since Cameron was elected Conservative leader in 2005, there have been complaints among on-the-ground Tory activists of a disconnect with their Notting Hill Set rulers.
"No doubt those eight years [in Merton Council] will have provided a helpful background for May in policy and administration," Conservative Home blogger Harry Phibbs noted as May walked into Downing Street. "However, it is also about political identity. It means she automatically has a different relationships with the Party grassroots than David Cameron had. A different mentality. However unfairly, Cameron – along with George Osborne, Boris Johnson, Lord Feldman and others – are suspected of having some feelings of disdain for the humble party worker."
The last prime minister to have first served as a councillor was John Major, who would often advise this path to aspiring Conservative members wanting to cut their political teeth.
"I wouldn't have missed the few years I was a Lambeth councillor for anything," he said in a 1992 interview. "It was one of the best learning schools in politics and in, I think as well, life that one could possibly have. You had almost every sort of problem to examine. People with all sorts of ambitions, some of which could be realised some of which couldn't. You had a population mix of the most extraordinary kind. A large number of people in often very great difficulty."
And it was this experience in local politics – noticeably absent among most of the Notting Hill Set – that helped May reach Westminster.
May suffered two failed election bids, one in North West Durham (1992) and the other in a Barking by-election (1994).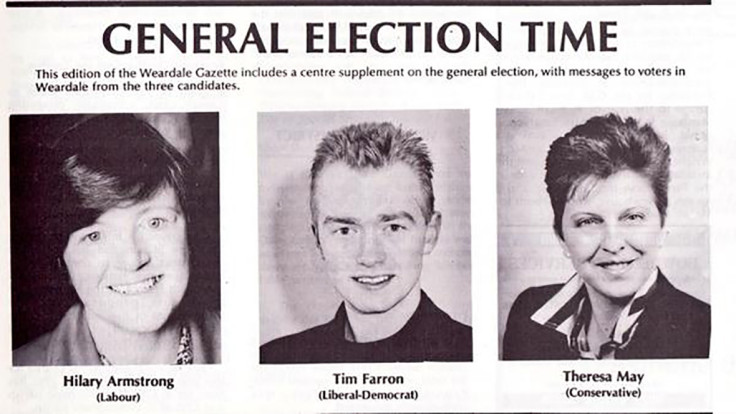 Her third attempt would see her first face stiff competition from a 31-year-old David Cameron to be selected to contest the seat of Maidenhead in the 1997 election. A member of the selection panel at the time, Philip Love, revealed it was precisely because of her councillor credentials that she was chosen over Cameron.
"We were determined we wanted someone who'd been a councillor, as she had been in Wimbledon," he told the Daily Mail. "She was bright and articulate and once we'd appointed her we found we'd got two for the price of one, because Philip has been brilliant for the area, too."
Her former colleagues say her dedication to the local, as well as the national, appears to have stayed with her. She can be seen not only attending all manner of events in her local constituency, but even as home secretary would return to Wimbledon to help colleagues leaflet and campaign.
Hers is a contrasting path to the Conservative HQ route taken by the Cameron-Osborne clique, and many on-the-ground activists hope it will stand her in good stead when her "one nation" Tory pitch seeks to hoover up votes from disaffected Labour supporters in the coming years.
"Both Theresa May and Chris Grayling took the hard road," said John Elvidge, who served above May as leader of Merton's Conservatives from 1988 to 1990. "They both survived that school of hard knocks.
"Local politics at that time was very difficult, especially dealing with budget challenges. She survived when we lost the council in the 1990 election because she'd learnt to be such a good ward councillor. And she was as you see her now – very balanced, and very lucid."
May faces one of the biggest challenges ever confronted by a modern British prime minister. Her government has to tackle an unprecedented departure from the EU and a potential economic recession. All with a cash-strapped treasury and narrow parliamentary majority.
Contrary to previous prime ministers like Tony Blair, she has gained a strong reputation for having learnt the lesson many heed in local politics, that the devil is always in the detail. But she has yet to gain any reputation for her ability on the world stage.
Eight years a local councillor saw her gain strong credentials at a local level, while her time dealing with national issues in cabinet saw her become the longest-serving home secretary for 60 years.
Her performance on the world stage is largely untested – and it's something serving as a Merton councillor can't teach you.
A tale of two boroughs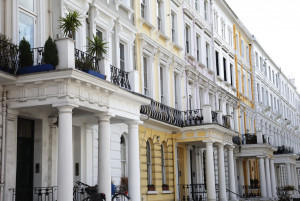 Kensington & Chelsea
Population (2011): 158,649
Size: 4.68 square miles (smallest in London)
Ethnicity (2011): 71% White, 10% Asian, 5% of multiple ethnic groups, 4% Black African and 3% Black Caribbean.
Average house price (2015): £1.2m
Average median household income (2013): £116,350
Merton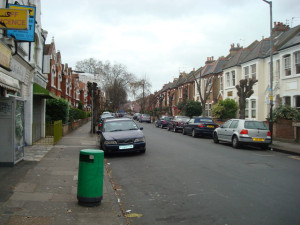 Population (2011): 199,693
Size: 14.52 square miles
Ethnicity (2011): 65% White, 18% Asian, 5% of multiple ethnic groups, 5% Black African and 4% Black Caribbean.
Average house price (2015): £415,000
Average median household income (2013): £57,160