Airports can be complicated and intimidating places. First there's the need to get there hours before your flight, then remembering what can and can't be packed, operating self-service check-in and bag-drop machines, passing through security then finding your gate.
To help ease the stress, LG has introduced a pair of new robots to help lost tourists navigate their way through Incheon International, South Korea's largest airport which serves 57 million travelers a year.
The robots — one to help tourists and another to keep the floors clean — are being trialled ahead of the Winter Olympic Games arriving in the country in 2018.
The first, called Airport Guide Robot, uses a voice recognition system to understand and speak Korean, English, Chinese and Japanese; it roams the terminals, helping passengers with spoken instructions and a large computer screen on its front.
Passengers can scan their boarding pass on the robot, which will then lead them to the correct departure gate. If the person has more time on their hands, the robot can take them to the airport's shops and restaurants.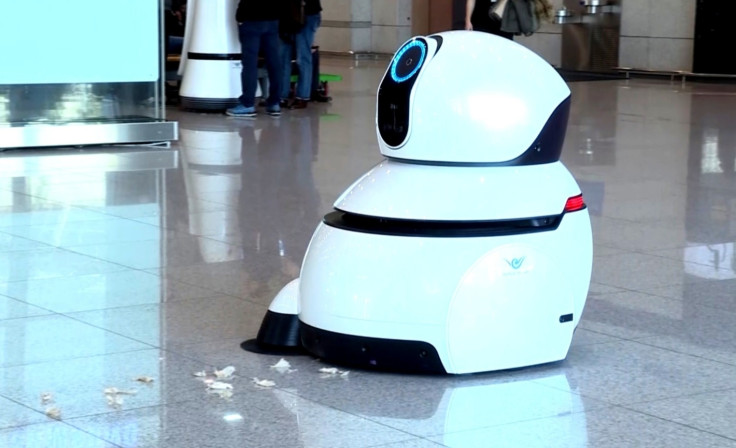 The second, called Airport Cleaning Robot, acts like a big robotic vacuum cleaner, autonomously sweeping the terminal floors. It can work out which areas are the busiest and pay more attention to cleaning there, while avoiding obstacles and calculating the most efficient route to its next task.
The technologies used by these robots are examples of the "kind of effort and innovation that will drive LG forward in the Fourth Industrial Revolution," said Song Dae-hyun, president of the company's home appliance and air solutions division.