Adverts that show men failing at chores or women fawning over household appliances will be banned under a new watchdog standard, which aims to eliminate gender stereotyping.
The Advertising Standards Agency (ASA) has developed a new set of rules to crack down on ads that present activities as appropriate for one gender or another.
It will also address ads that body-shame women, following Protein World's widely-criticised "Beach body ready" campaign – which saw bikini-clad models advertising a weight-loss product.
You would be wrong to think modern advertising agencies have moved on from the egregious women-in-the-home ads of the 1950s – here are some of the worst from recent years.
Co-op
Earlier this year, customers called out the Co-op for a sexist ad that urged customers to buy an Easter egg for their daughters as a "treat" for "doing the washing up".
People were quick to criticise the campaign on social media for sexism and gender stereotyping, pointing out both daughters and sons bear equal responsibility for housework and chores.
The advert said: "Be a good egg. Treat your daughter for doing the washing up".
The Co-op apologised to complaints on Twitter, saying: "We are proud of our organisation's equality and diversity, we are sorry. We have changed the advert's wording."
Victoria's Secret
Lingerie company Victoria's Secret came under fire for a "body shaming" ad that portrayed a group of slim models under the banner "The perfect body".
Critics argued the ad perpetuated low self-esteem among women who didn't fit into a narrow standard of beauty.
Without apologising, the company altered the ad to read: "A body for every body."
Belvedere vodka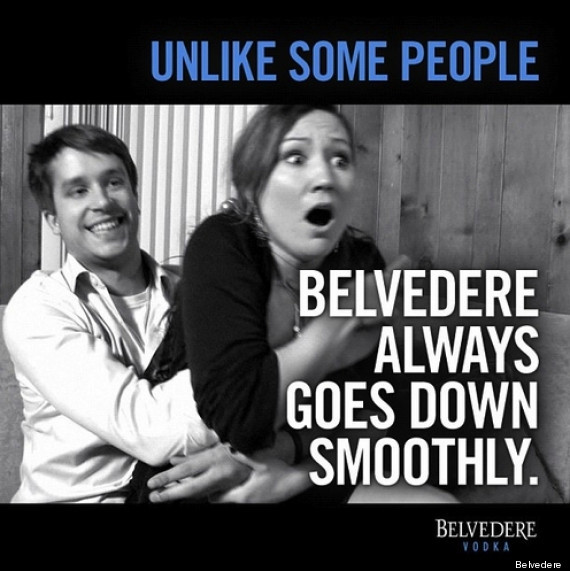 A 2012 ad by Belvedere vodka was removed after it was widely criticised for trivialising sexual assault. It showed a woman looking horrified while a smiling man grabbed her from behind, with the caption: "Unlike some people, Belvedere always goes down smoothly."
Cardiff buses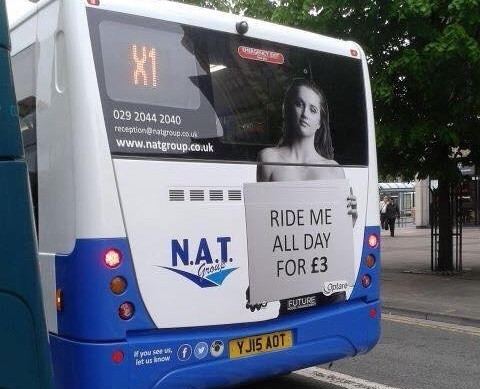 A busy company in Cardiff sparked outrage after featuring an image of a woman on the back of their vehicles holding a sign which read: "Ride me all day for £3."
Singer Charlotte Church tweeted about the ad, calling it an example of "atrocious sexism". The ad was eventually taken down.
Nando's
A ad run in an Indian newspaper was widely criticised for objectifying women. Labelled "sexist" and "obscene" by social media users, it showed a chicken laid out to resemble a woman with her legs open.
It read: "We don't mind if you touch our buns, or breasts, or even our thighs. Whatever you're into, enjoying any Nando's meal with your hands is always recommended."
Peta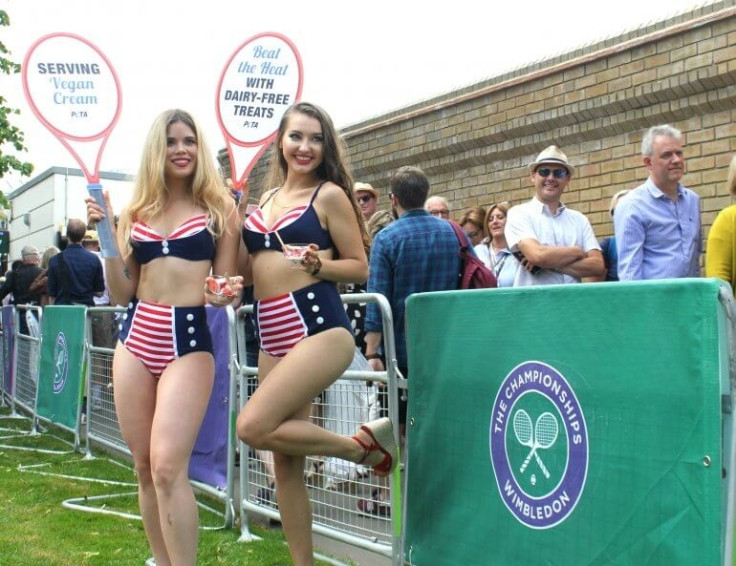 Animal rights charity Peta came under fire for using women wearing bikinis to market veganism at this year's Wimbledon. Two women dressed in bikinis served strawberries and non-dairy cream to people queuing to watch the tennis tournament.
Despite complaints over exploiting women's bodies, Peta defended its campaign. The charity's director Elisa Allen told the Standard: "As an organisation staffed largely by feminist women, we believe women should be free to use their minds and bodies as political instruments to bring attention to animal suffering.
Acora IT Outsourcing LTD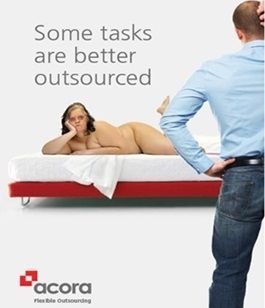 A print ad for an IT company was removed after it was criticised for mocking women's bodies. It showed an apparently overweight woman lying naked in front of a man, with the headline: "Some tasks are better outsourced."
"We released a piece of marketing that has caused some offense. We apologise to anyone who may have been offended, it has since been removed," the company tweeted.
BIC
A 2015 ad by a South African pen manufacturer attempted to deliver an empowering message to women - by urging them to look like a girl and think like a man.
It caused outrage on social media, with many complaining the campaign encouraged the infantilisation of women and suggested only men have the intellectual capacity for business. It was pulled shortly after.
Southeastern Trains
Southeastern trains was forced to remove posters of a woman's bottom from stations across England after complaints it trivialised sexual assault and suggested women should be "squeezed".
It showed a woman's bottom in jeans, with the text: "Good for sitting, squeezing and shaking. Don't bruise it. Please take extra care in wet weather conditions."
Bristol CityFox
Earlier this year, a Bristol-based taxi firm was slammed for a marketing campaign featuring an apparently overweight middle-aged woman, with the message: "If I start to look sexy book a taxi. Don't make bad decisions because you've had one too many."
The company defended the ad, arguing it was intended to make sure people got home safely after drinking.