'They obviously can't get out,' says BBC presenter George Clarke who lives in Grenfell Tower
Eyewitnesses share horror of the London fire.
"I'm 100 metres away and I'm absolutely covered in ash," BBC presenter George Clarke, who lives in Grenfell Tower on the Lancaster West Estate in Latimer Road, told Radio 5 Live after escaping death.
"It's so heartbreaking, I've seen someone flashing their torches at the top level and they obviously can't get out."
Dramatic television footage of the blaze showed the entire building on fire, with flames leaping out of all openings. Around 200 fire-fighters and 40 fire engines are tackling a huge blaze that has engulfed the tower. The fire was reported at around 1.16am BST on Wednesday (14 June). The cause of the fire is still unclear.
Eyewitnesses said: "There are about 15 fire engines but they are struggling to get in and out because there is just one narrow road in and one narrow road out."
They also said that a number of people stuck on top floors have jumped to escape the flames. One woman with two young children was seen shouting for help from the eleventh floor, while another man was seen waving his shirt out of the window and begging people outside the tower for help.
People are comparing the fire to the 9/11 twin tower blaze. Khalid Sarang, who lives in a neighbouring block, said it was like "hell on earth".
"I have friends who live on the top floor and I can't get them on the phone. There is a family of four trapped up there now screaming. The first thing I heard was the screams and I came running out," Sarang added.
Jody Martin, who somehow managed to get inside the 27-storey building to help those stuck, told BBC: "I ran around the building looking for a fire escape and couldn't see any noticeable fire escapes around the building. A lot of debris falling down.
"I eventually gained entry onto the second floor, and once I got to the corridor I realised there was so much smoke there."
The smoke is so thick, it would be surprising if anyone managed to leave the building without any assistance, he added.
"I watched one person falling out, I watched another woman holding her baby out the window ... hearing screams, I was yelling everyone to get down and they were saying, 'We can't leave our apartments, the smoke is too bad on the corridors," Martin said.
Some people were seen desperately searching for their loved ones.
"It went up in seconds. It's been burning for nearly two hours and you can see people at the top still in there," Andy Manfrego, who was looking for his relative trapped inside the tower, said.
"Bits of the building keep dropping off it's awful. Everyone's waiting at the cordon trying to call their family members who could still be in there."
Meanwhile, a blog post by Grenfell Action Group says the group had pointed out the poor fire safety standards at Grenfell Tower several times in the recent years.
Royal Borough of Kensington and Chelsea, who own this property, had not heeded their warnings, the action group said, adding they had "predicted that a catastrophe like this was inevitable and just a matter of time".
"There are not and never have been any instructions posted on the Grenfell Tower notice board or on individual floors as to how residents should act in the event of a fire," the group alleged.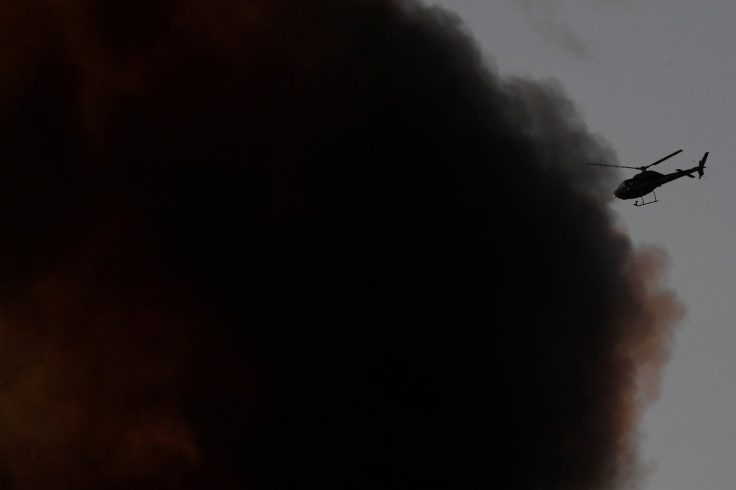 © Copyright IBTimes 2023. All rights reserved.