Atletico Madrid goalkeeper Thibaut Courtois is planning to spend a third season in La Liga after another successful campaign away from Chelsea.
Courtois has spent the last 18 months at Vicente Calderon, helping the club to a fifth place finish last term before this season climbing to second, above local rivals Real Madrid and 11 points behind leaders Barcelona.
The 20 year old's current deal expires at the end of the season and having kept nine clean sheets, Courtois wants to stay put in Spain and help Atletico in next season's Champions League.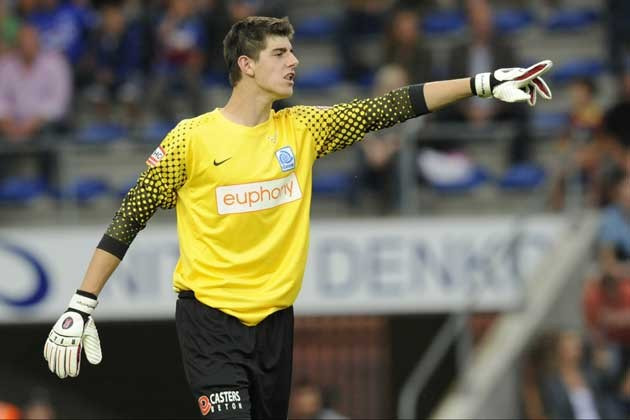 "I am Chelsea player, but I am happy here," he told AS. "I'll have to see what is best for them but I would be very happy if I stayed here for another year.
"I still haven't spoken to Chelsea though. If I can't play for them, then Atletico is the best club I can be at.
"It would be important for me and the club to make the Champions League next season. I am very happy here."
During the first year of his loan spell at Atletico, Courtois claimed that current Chelsea No.1 Petr Cech would be on the way out at Stamford Bridge in the near future after concerns over his fitness.
"I know he has problems in his knees and on his back," he said. "Chelsea's goalkeeping coach told me he doesn't know how much time Cech can play at the top level."
Rafa Benitez is meanwhile still trying to convince Chelsea fans that he is the right man for the job in west London, and the Spanish boss ahead of the Premier League game with Southampton, says the hostile atmosphere is not to blame for the club's having won just twice at home since his arrival.
"It is not the atmosphere, but the attitude of the other teams," he said.
"In the last two games, they've been very, very deep. We've been pushing and pushing, but we've had to create chances without too much space.
"Teams are playing here against us with all their players behind the ball: it's something that happens to a top side, so we have to be more clinical, more precise. The players have to take the chances they create.
"There is actually a lot of positivity around [the club]. Look at the stats, the numbers: the team is creating chances and keeping clean sheets. There are a lot of positive signals. My job is to try and concentrate on these positive things - that's the way to go forward."