Thinking of voting for Corbyn's Labour? Here's why you should vote Green instead
There are some crucial differences between the Green Party and Jeremy Corbyn's Labour.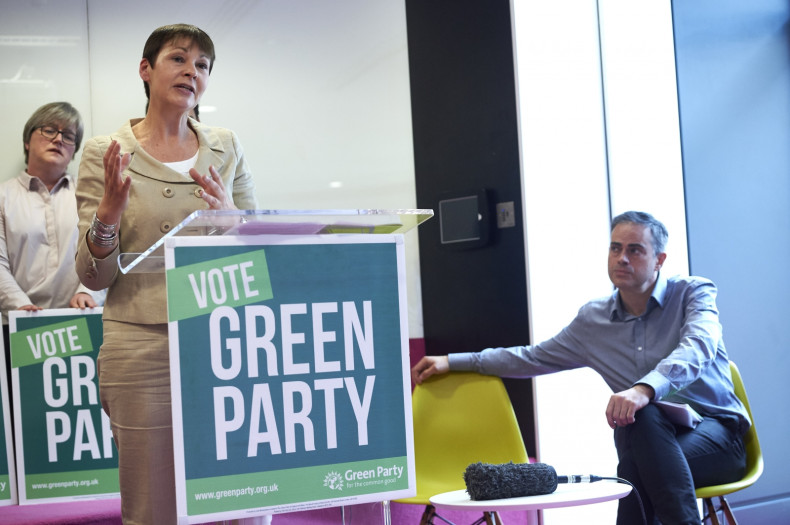 Much speculation has been made over Labour's shift to the left and whether it will squeeze Green votes in the general election. Are there similarities between Corbyn and the Greens? Of course, but here's why you should vote Green anyway.
If you live in a constituency where there's a real opportunity to make history by putting another Green MP alongside Caroline Lucas in parliament, like Bristol West or the Isle of Wight, then a Green vote is paramount.
Another Labour MP or a Lib Dem in parliament will make no real difference, but another Green MP would be transformative. Green MPs will never support a Conservative government, and you can rest assured that we'd back Labour to form a government and support them on a case-by-case basis.
But the importance of voting Green goes beyond the constituency borders. No matter where you're casting your vote on election day, you have the chance to put issues you care about on the agenda – from climate change to Brexit.
A big vote share means a big influence. Just like Ukip, who with one MP and 12.6% of the vote dragged the Tories to the right, Greens now have the power to bring politics back from the brink. A Green vote sends a message to the government that we must be bold in our ambitions for what an economy can do for us, that we must create an inspiring - not just quality - education system, and the environment should be at the heart of everything we do.
Labour's manifesto invokes a bit of déjà vu for anyone who's read the Green Party's 2015 manifesto, and when it was published we were pleasantly surprised by its common sense economic approach. Having policies pinched by other parties doesn't render the Green Party irrelevant, in fact it shows how important we really are.
Greens are laying down the paving stones for the future of our country and other parties are following our path. This election we're proposing bold ideas like a four day working week and universal basic income. I look forward to seeing them embraced by other parties by the time the next election rolls around.
However, there are some crucial differences between us and Corbyn's Labour. The reason so many are torn between Labour and the Greens is the perception that the election is a two horse race. This is the fault of our broken voting system – but crucially only the Greens have committed to scrapping first-past-the-post and bringing in proportional representation. There is a gaping hole in the Labour manifesto where electoral reform should be.
The Greens are also staunchly opposed to renewing Trident and we've promised to invest the money in the NHS instead. The £110bn over Trident's 30-year lifespan would pay for 85,000 extra NHS staff every year. Real security means having a world class health service, not locking ourselves into replacing weapons we'll never use.
Nuclear power is another sticking point. We'll never support the money being poured into Hinkley when we're in such dire need of a renewable energy revolution. We have the potential to create jobs in emerging green industries and future technologies as well as ensuring a sustainable future. Sadly, Labour is refusing to see sense on nuclear power.
So my message to voters is to vote with your heart. If we wake up to a Conservative government on 9 June, Green MPs will hold them to account, whether it's by calling out the government for bringing the NHS to its knees or fighting an extreme Brexit. And if Jeremy Corbyn becomes prime minister, we'll be making sure the Labour government delivers on the bold promises in its manifesto – and then taking them even further.
I'm calling on voters to make a decision based not just on which MP they want, but the kind of country they want. The Green Party stands for a caring a confident country, that invests in public services, protects the environment and would give the people of Britain a say on the final Brexit deal. We'll always stand up for what matters and fight for an inclusive, tolerant society with a positive vision for a sustainable future.
---
Jonathan Bartley is co-leader of the Green Party.
---