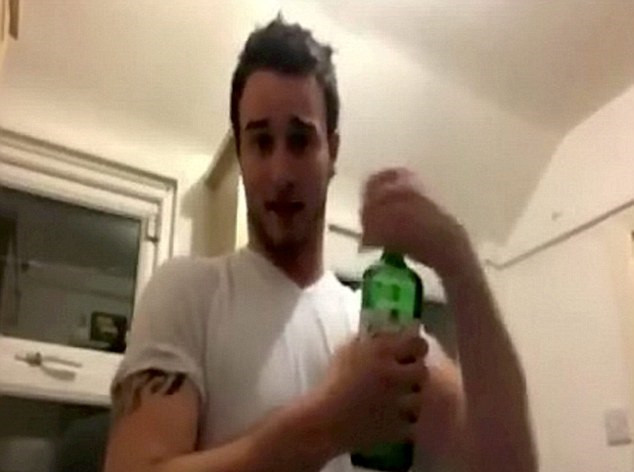 A third British man has fallen victim to the deadly NekNominate craze.
Twenty-year-old Bradley Eames died after drinking two pints of neat gin.
The salesman from Nottingham filmed himself downing two pint glasses of the spirit and posted the video online, telling his friends he had to "show who is boss."
It is estimated he consumed almost 30 shots of the alcohol in the two-minute video before challenging friends to outdo him.
Speaking directly to the camera he said: "Right, I've been watching you guys do the Nek Nominate, but to me I don't think they're good, so I bought myself some Gordon's gin and this is how you drink."
He poured himself a pint and drank it, stopping half-way through to gag. Then he immediately poured another, while his hands violently shook and quickly downed it.
Eames then turned to the camera and gave a thumbs up sign, before saying: "Have fun."
He died just days after the stunt.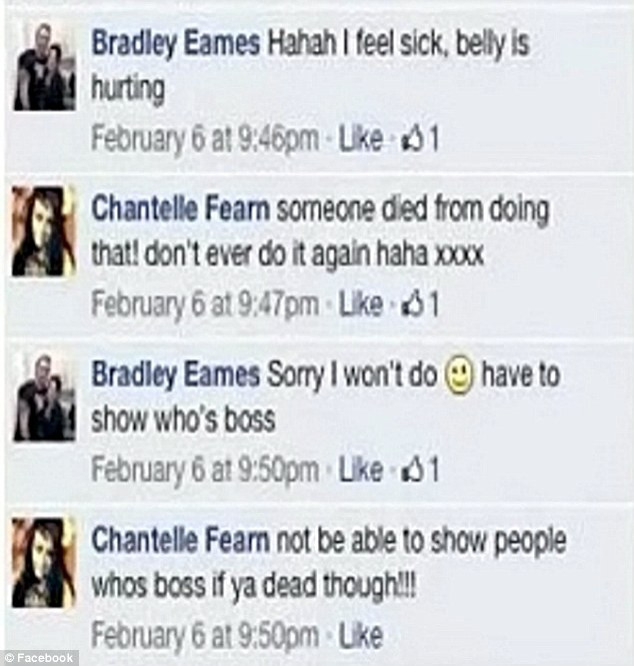 Eames' is the latest Brit to fall casualty to the viral drinking game in which players are dared into performing stunts while inebriated and posting the video online.
It is understood police have been alerted to the video as part of their investigation.
A spokeswoman for Nottinghamshire Police said: "The post-mortem was inconclusive, so further tests will now be carried out to establish a cause of death."
She confirmed officers were called to an address in Sneinton, Nottingham at 12.50pm on Monday when a body was discovered.
In the days following his death, Bradley's step-mother Wendy Phelps-Eames posted two warnings against the craze on her Facebook page.
She copied a link to a story about Isaac Richardson, 20, who reportedly drank a lethal cocktail of wine, whisky, vodka and lager before collapsing on Sunday stating: "You all need to stop now!!!"
His elder brother Jon, who he challenged to outdo the stunt in the video, said after his death: "Can't stop watching this. Bloody mad un. Love you and miss you bro. RIP."
Meanwhile, drinkers who nominate their friends in the Neknominate craze could face manslaughter charges if the dare results in death.
Lawyer Julian Young said widespread publicity surrounding recent cases meant that anyone who issued a similar dare would be open to charges, as they could not claim they were not aware of the risks.
"Any person would have to prove that the person who did the nomination knew with a degree of certainty what was likely to occur. At the beginning of this no-one knew what was going to happen."
But he said that there is now a "good argument' that people would have been able to predict a tragic outcome.
Police are also investigating if the game played a part in the death of Stephen Brooks, 29, from Cardiff, who passed away the same day after apparently drinking a pint of vodka at the weekend.
Brookes died last week after a video of him drinking was posted on Facebook.

Police are also planning to question the person who nominated 20-year-old Isaac Richardson, who died on February 8, after downing a cocktail containing a 'large amount' of alcohol.