The departure of one of Yahoo's biggest investors has sparked fears that investors who followed him in investing in Yahoo may now follow him out.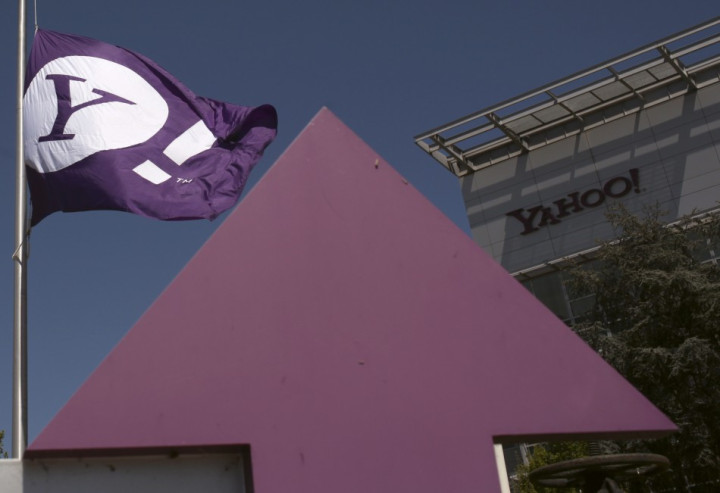 Hedge fund Third Point LLC, headed by activist investor Daniel Loeb, has agreed to sell two-thirds of its stake in Yahoo back to the company for $1.16bn (£750m), freeing up three board member seats.
Loeb, who was instrumental in appointing former Google executive Marissa Mayer as CEO in early 2012, may well cause fellow investors to reconsider their position in the company. JMP Securities analyst Ronald Josey told Reuters: "Probably a lot of investors are saying, 'we had a pretty good run here, it makes sense to take some off the table'...Much like a lot of investors followed Third Point in, a lot will follow Third Point out."
Its stake in Yahoo represented Third Point's single largest corporate holding and the buyback comes as Yahoo CEO Marissa Mayer enters her second year at the helm of the former internet giant attempting to turn itself around.
Third Points' departure will see CEO Daniel Loeb vacate his seat on the Yahoo board, along with Harry Wilson and Michael Wolf, on 31 July, leaving the remaining seven members to find three new directors.
Yahoo's share price fell more than 4% following the news, having soared 70% in the 12 months since Mayer took over. Mayer has overseen the acquisition of 17 companies in that period in a bid to make her company relevant again in markets dominated by Google and Facebook.
Having amassed the bulk of its stake during 2011 for an average price of $13.02, Third Point agreed to sell 40 million of its shares back to Yahoo at $29.11 each - more than the company's current price of $27.86 - while retaining around 20 million shares, or around 2% of the company.
Immense potential
Speaking about the buyback, Mayer said: "Daniel Loeb had the vision to see Yahoo for its immense potential - the potential to return to greatness as a company and the potential to deliver significant shareholder value."
Mayer added that Loeb and Third Point had "been incredibly supportive as we have built our executive staff and developed our strategy, and they have helped position Yahoo for future success. While there's still a lot of work ahead, they've given us a great foundation."
Barclay's analyst Anthony DiClemente said in a note to clients that Third Point's exit from Yahoo's board could reduce the company's eagerness to return capital to investors, and instead focus on yet more acquisitions.
"We believe investors are concerned that Yahoo could use further Alibaba proceeds for more acquisitions similar in size to the $1.1bn Tumblr deal."
Yahoo earned a $7.6bn windfall through the sale of a 17% stake in hugely successful Chinese internet company Alibaba Group earlier this year. The group is expected to float on the stock market soon, temporarily maintaining investor interest in Yahoo's remaining 24% stake.
Speaking of Yahoo's future, Loeb said: "I'm confident that with Marissa at the helm and her team's focus on innovation and engaging users, Yahoo has a bright future."
Despite Third Point's departure freeing up three seats on the board, Yahoo's hopes of a successful turnaround are still uncertain, with the company trimming its 2013 outlook earlier this month, along with reporting a 12% slide in advert sales for the second quarter.