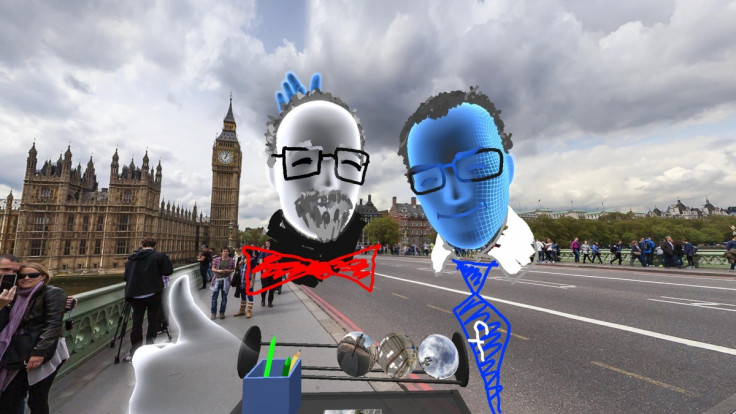 A patent filed by Oculus has revealed more details on Facebook's plans for its AR glasses.
Last year, Facebook founder and CEO Mark Zuckerberg showed renders of the planned AR glasses, but did not reveal much about the technology behind it apart from what it might look like - normal glasses and not large, chunky VR/AR headsets.
The "waveguide" system is reported to work by projecting light into the user's eyes instead of traditional display systems where images are projected onto a surface which are then seen. Using this method, the wearable will be able to project both video and images, when connected to headphones; audio output will also be made possible, according to a report.
A patent filing obtained by Business Insider shows what Oculus' advanced research division is calling it a "waveguide display with two-dimensional scanner". The glasses are expected to "augment views of a physical, real-world environment with computer-generated elements and may be included in an eye-wear comprising a frame and a display assembly that presents media to a user's eyes".
Facebook will not be selling the glasses anytime soon and last year Zuckerberg made it clear that they were "going to take a long time to make this work". It is reportedly part of the tech company's 10-year road map.
Zuckerberg has said that AR and VR are the next big leaps in computing platforms and earlier this year at Facebook's developer conference, Michael Abrash, the chief scientist of Oculus, said AR glasses might begin to replace smartphones as early as 2022. He said: "20 or 30 years from now, I predict that instead of carrying stylish smartphones everywhere, we'll wear stylish glasses. Those glasses will offer VR, AR and everything in between, and we'll use them all day."
While the tech is touted to be similar to the one used in Microsoft's HoloLens, Oculus' device will reportedly look and feel like normal glasses without being too large or heavy. That means Oculus will have to develop parts and components that are small and slim enough to fit within the frame of glasses.
IBTimes UK has reached out to Facebook for more details.