London Bridge and Borough Market terror attacks: Images of fear and chaos
At least six people dead and scores injured in the attack that came just four days ahead of UK general election.
The London Bridge and Borough Market terror attack on Saturday (3 June) night struck the UK while people were still recovering from the shock of the sudden bomb blast at Manchester arena on 22 May during pop star Ariana Grande's concert. That attack had left 23 people dead, including the suicide bomber, identified as Salman Abedi, 22.
The latest incident in which a white van ploughed into pedestrians on London Bridge and three knife-wielding men from the vehicle randomly stabbed people at the busy Borough Market area is being treated as a terrorist attack, although no one has yet claimed responsibility. However, eyewitnesses have said that they heard the assailants shouting, "This is for Allah" while stabbing people.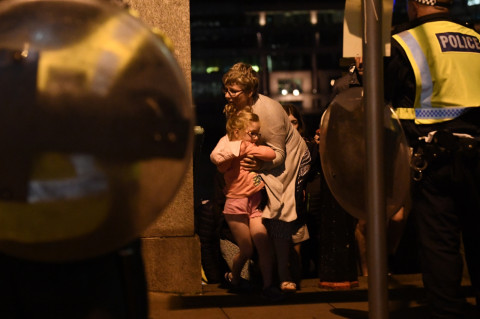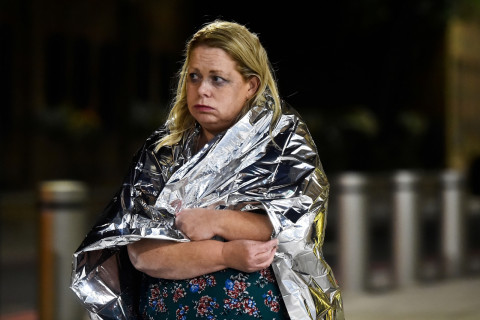 At least seven people are confirmed dead and the London Ambulance Service has said it has taken 48 injured people to five different hospitals in the city. London Mayor Sadiq Khan, who condemned the "barbaric" and "cowardly" act, has said the city will see increased police presence in the coming days, including armed and plainclothes officers. He said that the terrorists want to disrupt the lives of innocent people through these attacks and want to stop them from exercising their rights to freedom.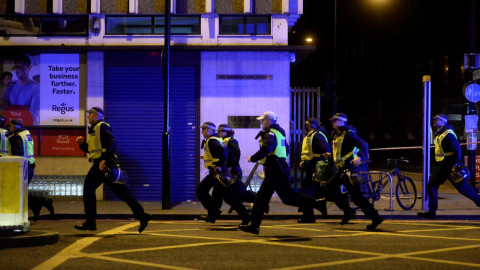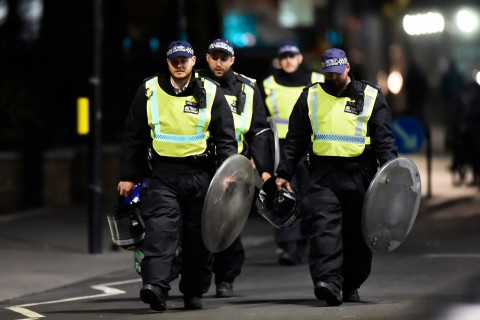 The terror threat level in the country was raised to "critical" following the Manchester bombing, but was changed back to "severe". The UK government under Prime Minister Theresa May is set to convene a Cobra meeting later in the day. The prime minister has condemned the attack and called it an "act of terrorism".
Police have said that they believe there were three male attackers involved in the incident, all of whom were shot dead within eight minutes after officers arrived at the scene. All the attackers were pictured wearing fake suicide vests. Images circulated on social media show an attacker lying dead with what appears to be a string of canisters attacked to his waist.