This Is Us fans were devastated after the finale episode of season 1, when Jack and Rebecca decided to take a break in their marriage. Is this the end of their marriage? Will Rebecca leave Jack for his best friend Miguel? And what happens to the Pearson children?
Several looming questions were left unanswered, but fans would hopefully find solace when the NBC series returns with its second season. Actor Lonnie Chavis, who plays young Randall recently shared some filming update with Entertainment Tonight.
After admitting he is a self-confessed fan of the show and he "can't miss an episode", the 9-year-old actor went on reveal that This Is Us season 2 "starts filming in June or July".
It has been almost two months since the finale – Moonshadow – yet show-creator Dan Fogelman has not let out any details about the plot in the upcoming season.
Fortunately for fans, some secrets were spilled by actor Ron Cephas Jones, who brought to life the character of William (Randall's biological father) in season 1. Jones teased a "bigger ride" and "more surprises" when the drama returns with its second season.
"Hang in there, because season 2 is going to be a bigger ride and more surprises and even deeper than season 1," he said. Although Jones' character had a tragic end in the emotional episode titled Memphis, he assured fans will see more of William in flashback scenes in the upcoming season.
"There are pieces of his story that are still interesting and people want to know about... in particular his relation with Jesse," he teased revealing possible plot surrounding his life before Randall came and knocked on his door.
But before that, he shared some advices for the heartbroken fans, who can't get over the death of his character William and the emotional finale.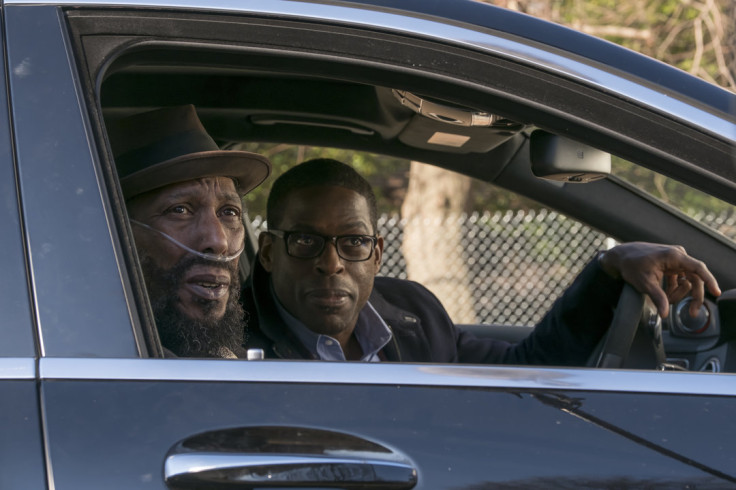 "Find a nice quiet beach. Go to smell the roses. Slow down. Take your time and hug your children," Jones advised.
Hopefully, fans will find his tips useful until This Is Us is back with another round of tearjerker episodes.