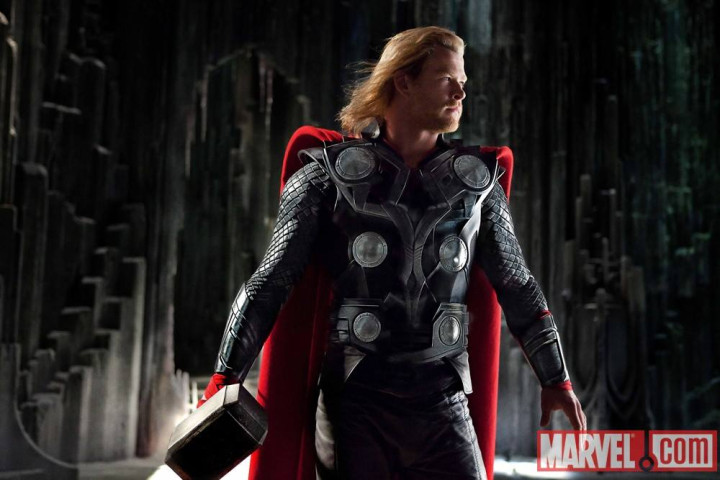 Thor, the God of Thunder, has at last descended on the big screen in the movie Avengers to curb Loki's ambitions to ruin Earth and rule Asgard.
The mighty hammer bearer will return again with the third instalment in Marvel's solo superhero flick Thor 3.
The production house is yet to declare the movie title, but lead actor Chris Hemsworth has recently revealed major spoilers about his upcoming movie's title and plot.
In an interview with Screenrant, the actor hinted at the Armageddon theme being explored in his superhero movie.
"I think that in the comic book the sort of end of days, Armageddon aspect is probably the direction in which it will all head in," Hemsworth told the website.
"Where it's sort of the end of all things and there's obviously no script or anything when I read the comic books I thought it was an interesting way to go."
According to marvel's comic book, Armageddon, otherwise known as the day of judgement, is called Ragnarok in Asgard.
Does this mean the movie will be titled Thor3: Ragnarok?
The third instalment of the most awaited superhero movie may feature Ragnarok, an apocalypse that will destroy the planet.
However, Thor, laden with extra power and his mighty hammer Mjolnir, will fight all evil to save his home and the inhabitants of Asgard.
"It was one of my first concerns at the beginning of the film. I said, 'look I don't want him to feel he's just doing hand to hand combat he's a God we should see him off the ground more and we should see the power of that weapon and his abilities.' So that was something we really concentrated on upping the action and the stunts and his skillset, really showcasing what he's capable of," Hemsworth told the website.
Screenrant suspects that Ragnarok will bring one of Thor's greatest enemies, the big bad Surtur, leader of Fire Demons Muspelheim.
Meanwhile, executive producer Craig Kyle has also hinted at the importance of Ragnarok in the most awaited movie.
If the speculations turn true then Thor will have to fight the gigantic 1000-foot tall fire demon Surtur and Marvels Studio needs to load Thor with more mighty powers for the upcoming movie which is slated to be released in 2016.
Hemsworth's Thor will also appear in Avengers: Age of Ultron.