After her breakout role in the Oscar-nominated Rocky spin-off Creed, many were certain it was only a matter of time before star Tessa Thompson began scooping up future roles. Now it seems like their theories were spot on, as she's just been added to the cast of Marvel's upcoming sequel Thor: Ragnarok alongside Chris Hemsworth.
The 32-year-old's part in the eagerly-anticipated instalment is currently unknown, however, reports have suggested that she may be taking over from Natalie Portman as the film's female lead and that the latter will not be reprising her role as Jane Foster. It's expected that Jaimie Alexander, who plays Lady Sif, and Tom Hiddleston, who portrays Loki will feature in some capacity. Cate Blanchett is also rumoured to be in talks to star in a villainous role but there has been no confirmation so far.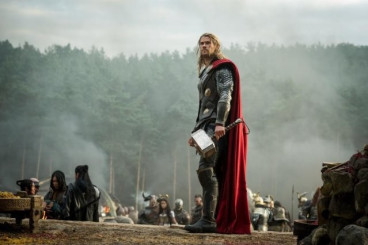 Described as a buddy road-movie between Thor and Hulk (Mark Ruffalo), Thor: Ragnarok is scheduled to reach UK cinemas on 27 October 2017 and US cinemas on 3 November. What We Do In The Shadows director Taika Waititi is on board to helm, while Stephany Folsom penned the last script. Marvel veteran Kevin Feige will be producing.
It appears as if Creed stars are forging some kind of affinity with Marvel in some sense lately, since Thompson's co-star Michael B Jordan just last year starred in 20th Century Fox's Fantastic 4, based on characters from the comics, and Creed director Ryan Coogler is currently working on upcoming standalone movie, Black Panther for the MCU.
It's unsure as to what project Thompson will begin working on first, given Thor: Ragnarok's slated release and knowing how long such movies take to edit but she's also signed on for another movie that will make its way onto the big screen in 2017; Alex Garland's sci-fi thriller Annihilation. She will star opposite Oscar Issac, Gina Rodriguez and coincidentally, Portman in the adaptation.
For more entertainment news follow A-List on Twitter @Alistinsider