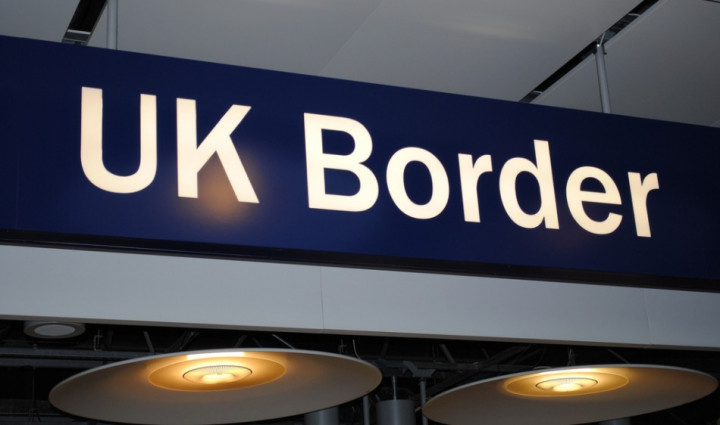 Thousands of illegal immigrants are escaping UK immigration checks, official data reveals.
According to figures obtained by The Sunday Telegraph, 3,527 immigrants absconded after failing immigration checks last year.
Only 846 were found, meaning that around 2,700 immigrants (76%) remained at large in the UK. In 2010, 58% of immigrants were caught after absconding, but last year, this figure fell to around one in four (24%).
However, the number of immigrants who were still at large after failing immigration checks fell from 9,362 in 2010 to 3,527 last year.
Keith Vaz, the chairman of the Commons Home Affairs Select Committee said the figures are a "real concern".
Government will 'tackle' border breaches
A Home Office spokesman said the government takes all breaches seriously and is determined to tackle the abuse of immigration controls.
"Most of these breaches occur when individuals fail to keep reporting appointments," he said. "Nobody has absconded from immigration detention or while under escort in 2013/14.
"We have rigorous security arrangements in place and if an individual does abscond, we work closely with the police and other agencies to locate them. Breaches remain under investigation until the individual has been located or it has been established that they have left the UK voluntarily.
"This causes a time lag in the figures and closure rates for 2013 and previous years will therefore continue to increase as time goes on," he said.
The figures were revealed after The Daily Mail reported this week that one-in-five travellers are not checked against criminal and terror databases due to IT failures.
Such management oversights reportedly result in 20 million passengers escaping proper screening every year.
A report released by leading thinktank the National Institute of Economic and Social Research last year found that UK prime minister David Cameron's pledge to cut immigration levels would have an adverse impact on the economy, reducing GDP by 11%.