Colin Powell leaked email reveals Israel has '200 nukes all pointed at Iran'
Former US Secretary of State discussed Israel's nuclear weapons capability in a private email exchange.
Former US Secretary of State Colin Powell revealed Israel has "200 nukes all pointed at Iran" in a email sent to a colleague last year, which has been leaked.
Powell discussed Israel's nuclear weapons capability in the latest leaked communications to cause shock waves in Washington.
Israel's policy of nuclear ambiguity means it has never declared itself a nuclear state. However, it is widely believed to have a developed nuclear program.
Speaking to the Associated Press on Friday, Powell, a retired Army general who has served as White House national security adviser and chairman of the Joint Chiefs of Staff, said he was referring to public estimates of Israel's nukes.
A spokesman said: "'Gen. Powell has not been briefed or had any knowledge from US sources on the existence and or size of an Israeli nuclear capability.
"He like many people believe that there may be a capability, and the number 200 has been speculated upon in open sources.
"This email was written 10 years after he left government and has not received briefings on classified matters."
The emails were exchanged with business partner and democratic donor Jeffrey Leeds in March 2015, regarding Israeli Prime Minister Benjamin Netanyahu who was due to give a speech that day to a joint session of Congress.
The conservative Israeli leader staunchly opposed the deal then proposed by President Barack Obama to curb Iran's nuclear weapons program.
In emails sent from his personal Gmail account, Powell said: "Iranians can't use one if they finally make one. The boys in Tehran know Israel has 200, all targeted on Tehran, and we have thousands."
Itai Bardov, a spokesman for the Israeli embassy in Washington, declined to discuss Powell's email or his nation's policy of not commenting on whether it has nuclear weapons.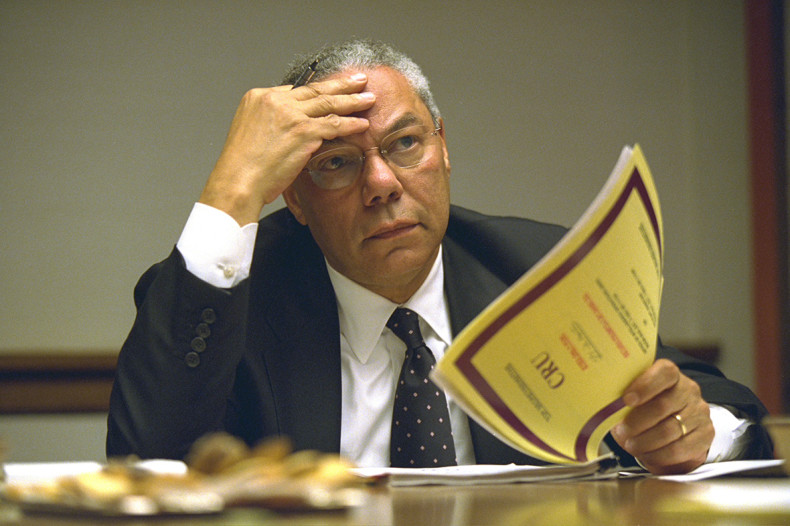 Asked about the issue at a briefing Friday, State Department spokesman John Kirby also declined to comment.
He said: "I'm not going to discuss matters of intelligence. We support the nuclear nonproliferation treaty."
Details of Israel's nuclear program is classified, according to both the Israeli and US government.
According to Avner Cohen, a professor at the James Center for Nonproliferation Studies at the Middlebury Institute of International Studies, members of Congress are routinely admonished not to even mention the existence of an Israeli nuclear arsenal.
He said: "It's noteworthy that someone like Colin Powell said that. Obviously, he was privy to all kinds of intelligence on this issue. It's kind of considered by everybody to be a public fact, but the US government as a matter of policy has never said that."
In 1986, Mordechai Vanunu revealed details of Israel's nuclear weapons program to the British press. He was later abducted by agents of Israel's intelligence service Mossad in Italy, and returned to Israel, where he was convicted on charges of treason and espionage and jailed for 18 years.
This week's leak is the latest in a string of high-profile disclosures which appear intended to influence 2016's US presidential election.
The FBI is currently investigating a leak of thousands of Democratic National Committee emails, a breach that Clinton's campaign believes was committed by Russia to aid Republican candidate Donald Trump.