Threat of terror attack at Euro 2016 'palpable' says French football chief Jacques Lambert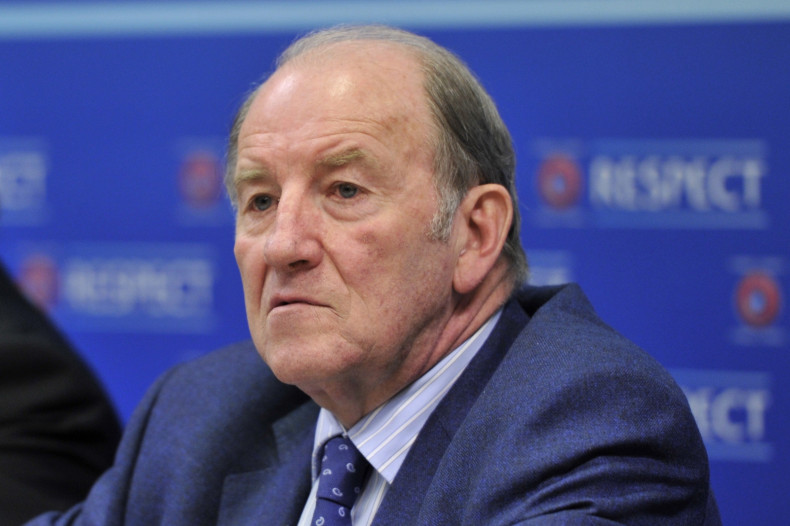 There is a "palpable" threat of a terror attack being launched at the Euro 2016 football championship in France following the recent attacks in Paris, football chief Jacques Lambert said.
Lambert, president of the Euro 2016 organising committee, said the risk was present when he first presented France's bid in 2009.
"The terrorist risk was present from the beginning," Lambert told AFP.
"What the events in January have changed is that a theoretical risk has become a tangible risk, palpable, since it was carried through."
In response to the threat from Islamist extremists, France is to boost the number of counter-terrorism security staff by 3,680, French Prime Minister Manuel Valls announced in the wake of the attacks, in which 17 people were killed in attacks on satirical magazine Charlie Hebdo and a Parisian Jewish supermarket.
Among other measures introduced in the wake of the attacks are plans announced by French President Francois Hollande to sanction web companies for not removing jihadist content from the internet.
Police in Lunel, in the south of France, arrested five alleged members of a terror cell on 27 January, where at least 10 people are believed to have travelled to fight in Syria and Iraq for jihadist groups.
Of the threat, Lambert said: "It doesn't probably change much for the security professionals regarding preparations of the event.
"But you see that for everyone, public opinion, media, teams, it adds a special intensity."
Next year's European Championships will feature 24 teams for the first time and will be played between June 10 and July 10 in cities throughout France.