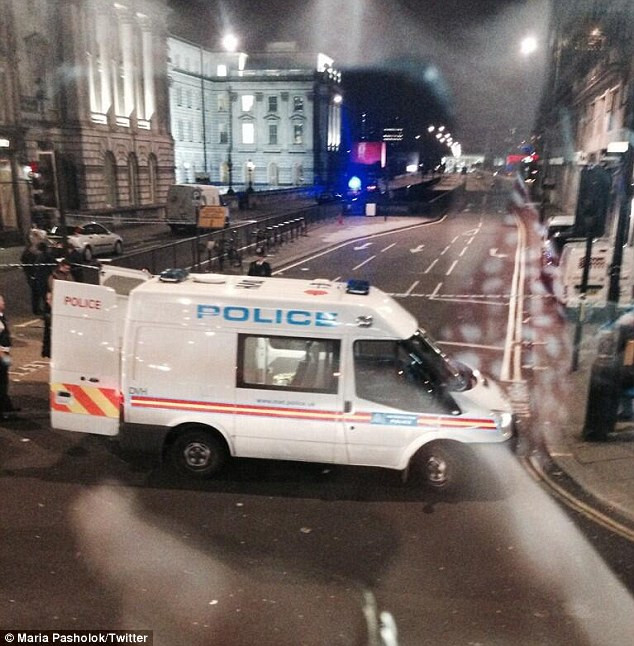 Three suspects have been arrested and are being questioned at various police stations after a suspected drive-by shooting in central London.
Armed police were on the scene on Friday night after a man in a car is believed to have been shot by a person on a motorbike.
The motorbike is said to have pulled alongside the car on the southbound approach to Waterloo Bridge and a pillion passenger is suspected of shooting the car driver through the window.
The victim, in his 20s, was taken to a hospital in east London with non-life-threatening injuries.
A London Ambulance Service spokeswoman said: "We were called just before 8pm to reports of a shooting on Waterloo Bridge.
"We sent two responders in cars, one ambulance and a duty officer.
"Staff treated a man who was taken as a priority to hospital. He was conscious and breathing."
A Metropolitan Police spokesman said: "A car is believed to have been shot at by someone on a motorcycle.
"A man in his 20s has been taken to hospital. His injuries are not thought to be life-threatening.
"Three people have been arrested in connection with the incident."
Freelance journalist Ben Jackson was an eyewitness and posted details on Twitter: "A man has been taken away in a police van in handcuffs from Waterloo Bridge, while second handcuffed man being led to a van now."
Jen Emily was also on the scene. She wrote on Twitter: "Shooting on waterloo bridge. I walked across north side, whole bridge now shut.
"Group of about 6 hooded people being questioned by police."
The bridge itself also reacted on Twitter, saying: