Mobile operator Three has promised to undercut EE by offering its customers access to superfast 4G mobile network without having to pay a premium.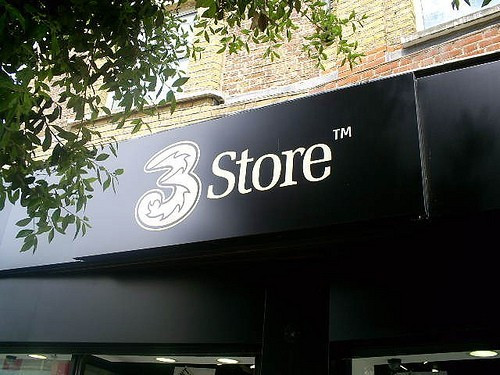 Seen as a direct challenge to EE's premium pricing for its 4G services, Three has announced that 4G will be available as standard with all customers' price plans when the roll-out begins later this year.
Three, who are among the group of seven currently bidding on the 4G spectrum, announced last year that it would be able to gain access to EE's 4G network later this year.
Three's piggy-backing on EE's network was among the commitments given when the European Commission approved the merger of Orange and T-Mobile in the UK in March 2010. Everything Everywhere was required to divest 2x15MHz of its 1800MHz spectrum.
Since EE launched its 4G network at the end of October last year, it has come in for a lot of criticism of its premium tariffs, with deals beginning at £31 a month giving you a data allowance of just 500MB, which many see as insufficient for a 4G contract.
While Three hasn't announced any pricing specifics, it has announced today that its 4G services will be available across all existing and new price plans without customers needing to pay a premium fee to 'upgrade'.
"Our customers choose Three because they love the internet and know they can get great speeds and great value on our award-winning network," said Three UK chief executive Dave Dyson.
"As we add the next wave of technology to our Ultrafast network, we've listened to our customers and thought long and hard about the right way to do it. We don't want to limit Ultrafast services to a select few based on a premium price and we've decided our customers will get this service as standard."
Launch
Three has not given a specific date for the addition of 4G speeds to its network, but it is believed that EE doesn't have to open up its network to Three until September.
However, the UK is likely to see several other networks launch their own 4G networks before then, possibly including Three itself. This is as a result of the 4G auction currently being carried out by Ofcom.
It is thought that once the auction is complete in the coming weeks, and the winners are announced, 4G networks could be up-and-running as soon as June.
While the auction is selling off spectrum in the 800MHz and 2.6GHz bands, EE's network operates on the 1800MHz networks. This frequency is supported by a number of 4G-ready phones including high profile handsets like the Nokia Lumia 920, Sony Xperia Z and most importantly the iPhone 5.