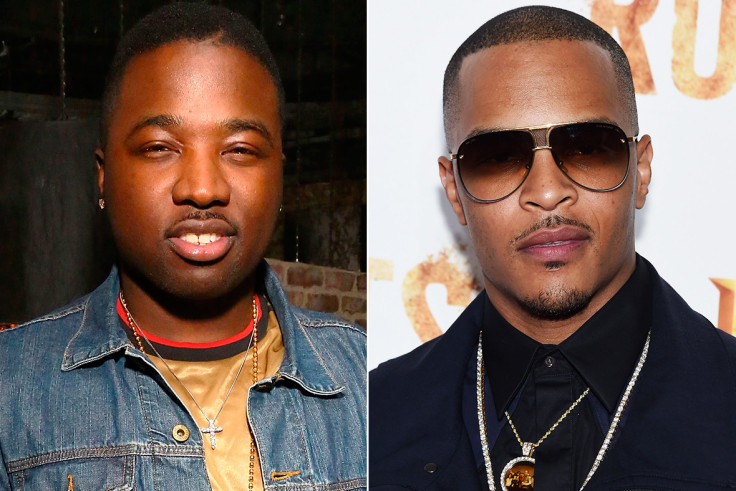 Rapper Troy Ave is understood to be among those injured after a TI concert descended into bloodshed on Wednesday (25 May). The Bronx Tale hitmaker's management confirmed with celebrity blogger Karen Civil that he was grazed by a bullet in the leg during the shooting at New York's Irving Plaza and is currently in hospital.
Police said that TI was due to headline a concert at the club in the Union Square area when shots were fired around 10.15pm (local time). Maino and Uncle Murda were on stage warming up the crowd ahead of the Atlanta rapper's performance when the incident occurred in a third-floor green room.
Initial reports say a 33-year-old man was shot in the stomach and taken to hospital, where he later died. Three others were reported as wounded and taken to the hospital.
Some fans were able to capture chilling footage of the shooting and the chaos that ensured on their mobile phones. Social media was flooded the footage. Concert-goers fled the gunfire in terror and later told of their shock.
Elijah Rodriguez told Associated Press: "All of a sudden I heard someone saying that there was a shot, that someone got shot. It was scary to deal with. When I got outside, like literally across the street, there were a few girls having panic attacks. One girl thought she saw someone get shot in front of her."
The venue holds over 1,000 people and one reveller told New York's WPIX that security did not search attendees upon arrival. The New York Times reports that detectives are investigating and looking at video footage from inside and outside the venue. Representatives for TI, whose real name is Clifford Joseph Harris Jr, are yet to comment.