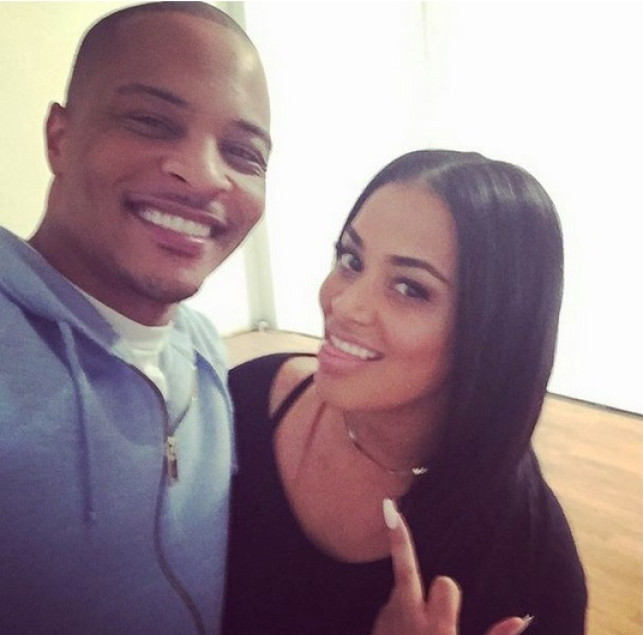 Following weeks of speculation, fans of the 2006 cult classic ATL will be happy to hear a sequel is happening.
Rapper T.I confirmed a new instalment of the movie was in the works by sharing a snap of himself with director Chris Robinson and co-stars Jackie Long, Albert Daniels and Jason Weaver.
He made sure to keep fans in the loop by captioning the image "#ATL2 Get Ready".
Robinson also vowed that the follow-up would be "legendary" telling fans: "#ATL WAS A CLASSIC #ATL2 WILL BE LEGENDARY!!! AND SO IT BEGINS' THE CREW @troubleman31 @jackielong @albeback @itsjasonweaver #RITF #BONG."
T.I, who played the main character, Rashad, in the coming-of-age movie and Lauren London, who took on the role of Erin "New New" Garnett also enjoyed their own reunion. "Shad&New-New #ATL2 #KeepWatching" the hip hop star captioned their Instagram snap.
Although Evan Ross was noticeably absent at the reunion, he is expected to reprise his role as Ant.
ATL, which is loosely based on the experiences of the film's producers, Dallas Austin and Tionne "T-Boz" Watkins, growing up in Atlanta was T.I.'s first foray into film. Although it only made $21m (£14m) at the box office, it received good reviews, and was nominated for numerous awards.
ATL 2 is expected to hit cinemas in 2016. Meanwhile, T.I will make a cameo in comedy Get Hard alongside Will Ferrell and Kevin Hart, which is out at the end of March.