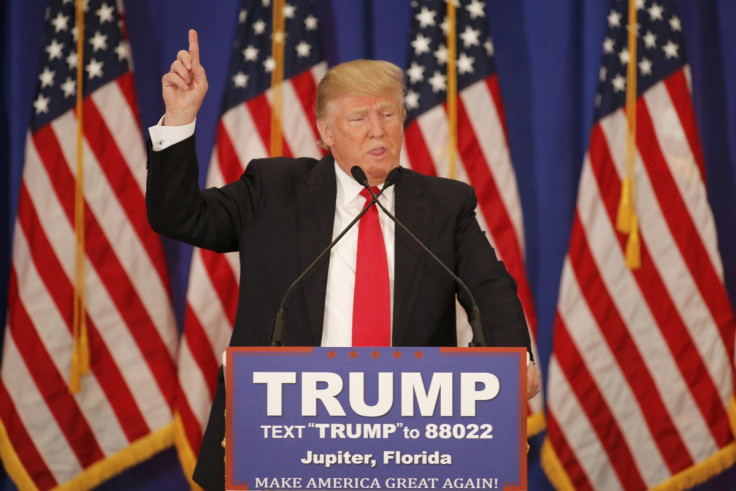 President Obama received overwhelming support from the hip hop community during both campaigns for the White house, but it seems Republican presidential frontrunner Donald Trump does not possess the same likeability factor. Rapper T.I has become the latest star to speak out against real estate mogul-turned-politician's bid for president.
In a video posted on Instagram, the About The Money hit maker introduced himself to the 69-year-old, before voicing his objections to Trump's campaign and policies, telling him that he can count on his fans not to support his White House ambitions.
"Donald Trump this message is for you," Tip states. "My name is Clifford T.I.P Harris. I say this as non-violently, but as un apologetically as possible: F–k you and f–k what you stand for. Nobody who supports me will support you. End of message."
He continued to sound off in the caption for his video, where he revealed that his family was his number one priority and he would go to great measures to protect them. The 35-year-old former reality star recently welcomed his seventh child with Tameka "Tiny" Cottle.
"I ain't going for it... Mr Trump, if u beat me u won...but I WILL NOT BE FOOLED!!! I know u got plans for my people that are contrary to OUR BEST INTERESTS," he wrote.
"Make no mistake... WE AINT ON THE SAME SIDE. Whatever U ARE,IM NOT!!!! Be CLEAR!!!! I have a family, I have children, I have ancestors that I WILL NOT LET DOWN. If me & mines ain't safe, if me & mines in danger.... Guess what??? It's gon take all my air to keep me from #Goin⬆️ Heh... U Have No Idea. May God Be with U sir. Have a nice day Mr. Trump."
T.I's comments come just days after comedian Louis CK called Trump an "insane bigot" and compared him to Hitler. In an email announcing the sixth episode of Horace and Pete, his web series, CK wrote, "Please stop it with voting for Trump. It was funny for a little while. But the guy is Hitler. And by that I mean that we are being Germany in the 30s. Do you think they saw the sh-t coming? Hitler was just some hilarious and refreshing dude with a weird comb-over who would say anything at all."