Tianjin explosion: Satellite photos reveal toxic wasteland in Chinese industrial district
The death toll from the explosions in Tianjin has risen to to 114, with 70 still missing, including 64 firefighters and six policemen. The two blasts sent fireballs into the sky, hurled burning debris across a vast industrial area, crumpled cars and shipping containers and reduced buildings to charred skeletons. The blasts were so large that they were seen by satellites in space and sent shockwaves through apartment blocks kilometres away. The US Geological Survey registered the blasts as seismic events.
These before-and-after satellite photos show the scale of the devastation.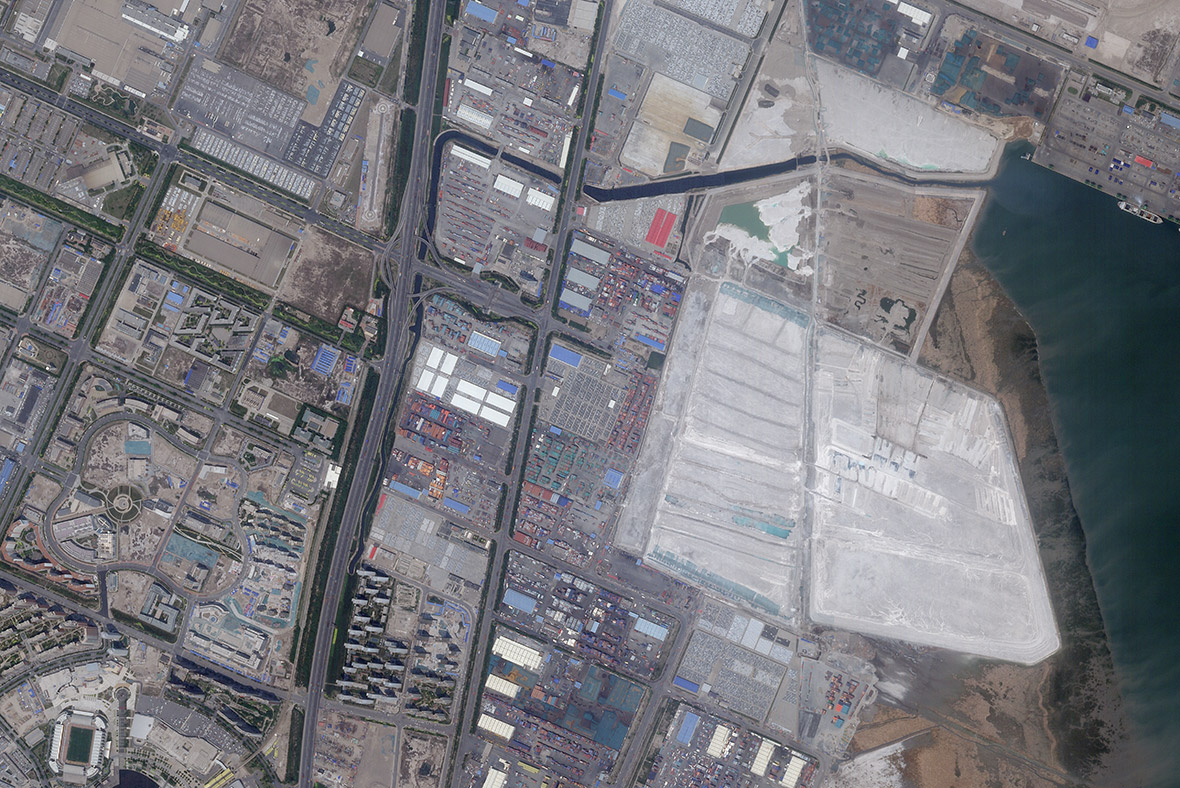 The blasts originated at a warehouse for hazardous materials, where up to 700 tons of sodium cyanide — a toxic chemical that can form combustible substances on contact with water — were being stored in amounts that violated safety rules. Fire crews have been criticised for using water to douse flames in the initial fire, which may have contributed to the blasts, given the volatile nature of the chemicals involved.
Officials have been hard-pressed to answer how the warehouse was allowed to operate in its location. Chinese work safety rules require such facilities to be at least 1,000m away from residences, public buildings and highways. But online map searches show the Ruihai International Logistics warehouse was within 500m of both an expressway and a large apartment complex.
Aerial photos reveal a toxic wasteland, containing blast craters filled with an oily liquid. The remains of shipping containers and barrels litter the barren landscape. Hundreds of burnt-out cars are lined up in neat rows.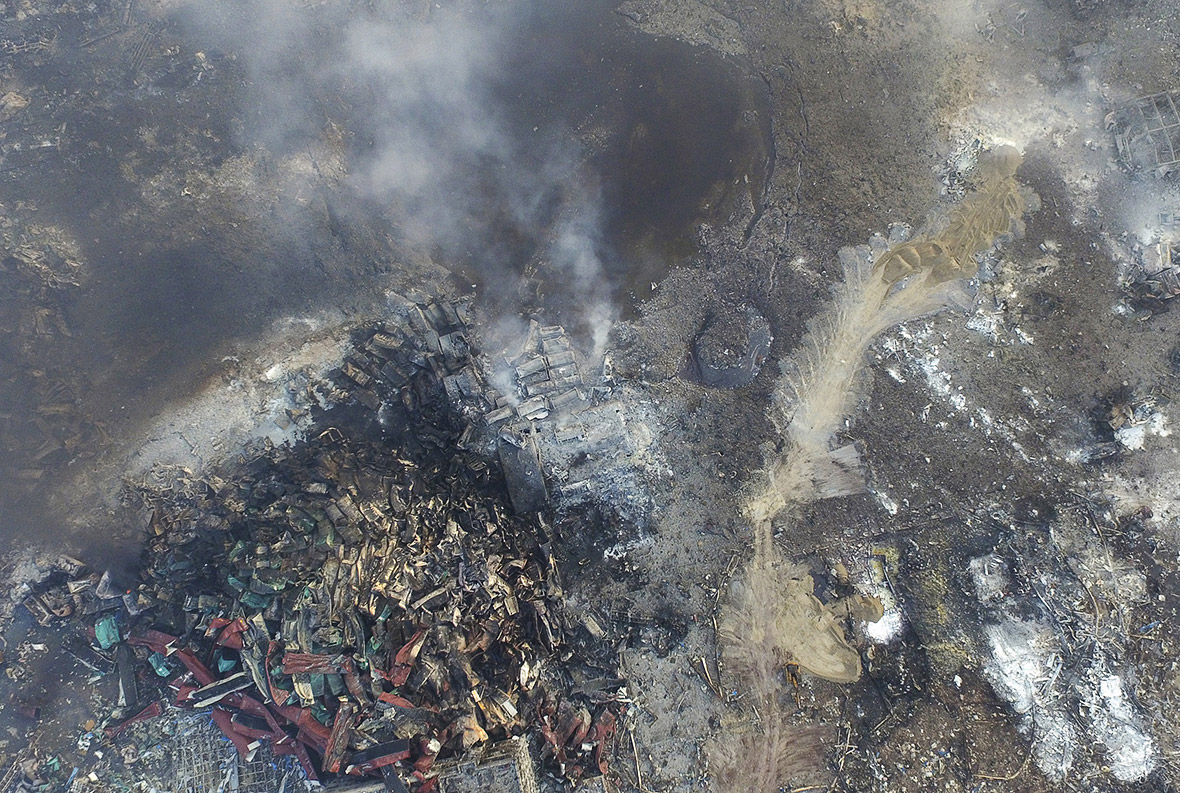 The presence of toxic chemicals has prompted contamination fears and a major clean-up of cordoned-off area with a 3km radius. Chinese soldiers and rescue workers in gas masks and hazard suits are searching for toxic materials. The goal is to clear the chemicals before any rain falls, which could create further toxic gas. Officials acknowledged the presence of toxins but said they posed no risk to people outside a 2km evacuation zone surrounding the blast area.
Greenpeace said tests around the blast site showed that water supplies were not severely contaminated with cyanide, but that they did not "disprove the presence of other hazardous chemicals in the water". A couple of days after the blasts, residents who had taken refuge in a school were evacuated after a change in wind direction prompted fears that toxic chemical particles could be blown inland.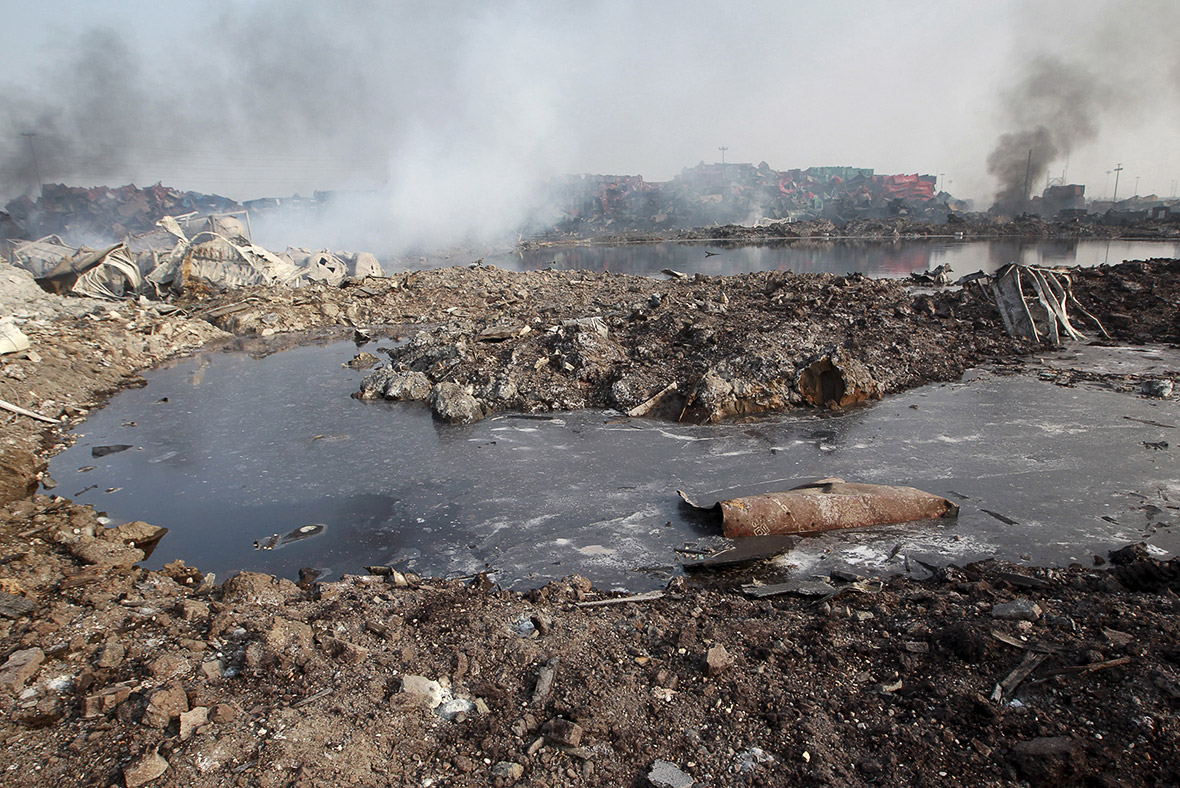 China's top prosecutor, the Supreme People's Procuratorate, has opened an investigation into the warehouse explosions, Xinhua reported, and "will look into possible illegal acts, such as abuse of power or dereliction of duty and deal with those acts which may constitute crimes".