Ticketmaster: 10% of Brits will pay £300 to attend Ibiza dance festivals
Ticketmaster has revealed that around 10% of British dance and electronic fans are willing to pay more than £300 (€380, $431) to attend a festival in Ibiza. The ticket-selling website conducted research - titled Ticketmaster's State Of Play: Dance Music - into clubbers in the UK and Spain to determine their motivation for buying tickets for dance events, how far in advance they book and the demographic of customers using a wide range of criteria.
Sophie Crosby, VP of Insight and Marketing at Ticketmaster International, hosted a seminar at the International Music Summit (IMS) in Ibiza on 4 June 2016 organised by BBC Radio 1 DJ Pete Tong. Noting the increasing popularity of dance and electronic music over the last decade, Crosby said: "In the year 2000, we were aware there were seven dance festivals in the UK. By the time we got to 2015, there were 35 dance festivals that we were aware of. That's a 500% increase. Dance music clearly continues to go from strength to strength."
Based on the intelligence gathered from over 1,000 respondents, 16% of the British population, or one in six, have attended at least one dance event in the last three years compared to 27% of Spanish dance fans. Analysing the results, Crosby said: "There's that sweet spot of the 25-34 age group but dance music clearly has mass appeal across many age groups. It's interesting to see specifically in relation to women in the industry and whether women's involvement will drive things forward. We saw a definite skew amongst British attendees of dance events to women and much less of a skew to men in these other two markets."
Unsurprisingly, social media plays a huge part in how dance fans interact with the culture and Ticketmaster notes that of the top 10 apps in the world, six are chat apps such as Snapchat or Whatsapp. Shedding more light on the habits of dance music fans, Crosby says: "I think what's really interesting is that one in 10 of them tell us they make electronic music."
Perhaps the most interesting aspect of Ticketmaster's data is in the area of ticket purchasing. Crosby states that 16% of their customers buy during the pre-sale period and that 11% buy six to 10 months in advance. She added: "Forty-three percent buy two to five months before the event and a whopping 30% are telling us that for dance festivals they buy on the week or day of the event."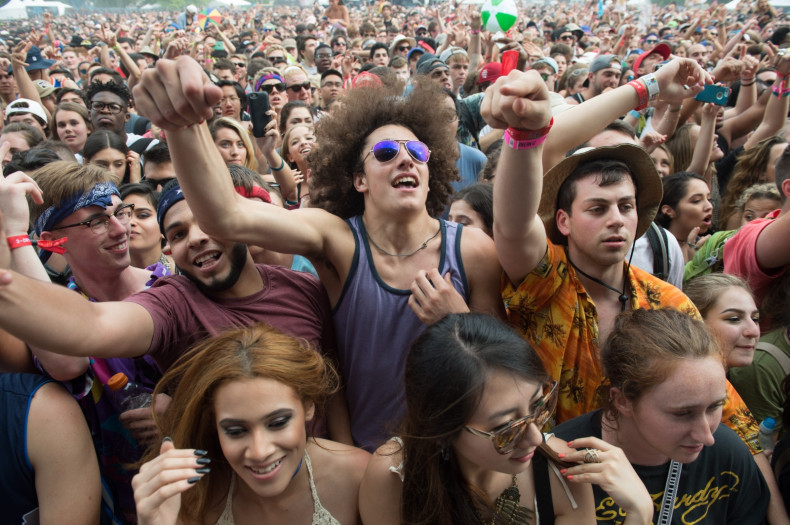 According to Crosby, customers who buy tickets for dance events late are "basically less affluent groups of people who have maybe had to save up", while "the early bookers tend to come from affluent families". Crosby notes that "dance music is about the experience" which explains why 10% of participants in the research are willing to pay high prices for a VIP experience.
Although Ticketmaster is a primary source for buying event tickets, there has been an ongoing discussion about the increase in secondary ticket-selling markets in the music industry. In April 2016, David Marcus, chief commercial officer at live event ticket marketplace ScoreBig told IBTimes UK of the soaring prices: "The answer isn't to try to hold back a market that is taking advantage of mismatched prices relative to demand. The answer is to make the primary market more efficient and effective at getting tickets into the hands of the fans who want to see the show, at the prices the artistes want them to pay."