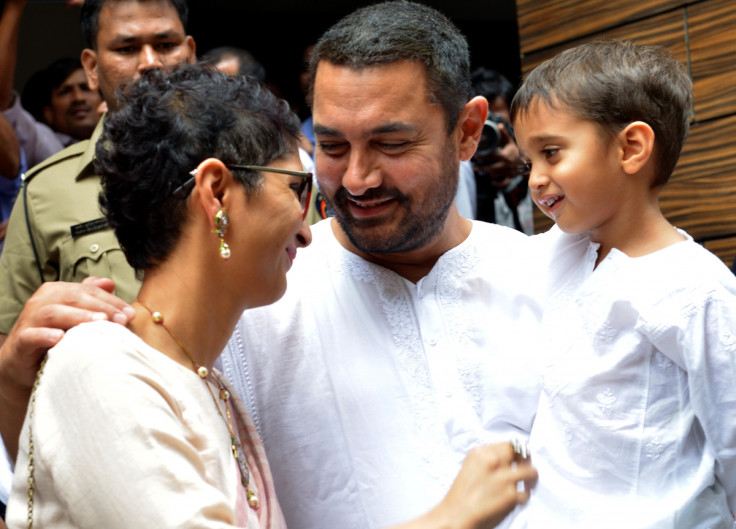 A far-right Indian group called the Hindu Sena has claimed to have bought Bollywood actor Aamir Khan a ticket to Pakistan, following the actor's comments on rising intolerance in India. Khan sparked fury across the country when he said that his wife Kiran Rao suggested that they should leave the country.
Despite attempting to set the record straight following his comments, many Indians have continued to criticise the actor. On 26 November, Hindu Sena allegedly bought Khan and his family tickets to go to Pakistan. A photo of the tickets was posted on social media and appeared to have been booked for 30 November.
The group also told Indian newspaper DNA that it had considered booking a one-way ticket to Syria, where the family could join the Islamic State (IS). However, it allegedly settled on Pakistan due to an advisory that has been issued against travelling to Syria.
Head of the group, Vishnu Gupta, told DNA: "If he doesn't feel safe in India then he should go to Syria where Isis will welcome him just how they welcome fellow Muslims. Or he can take his family to Pakistan where the Taliban will make him feel safe."
Members of the Hindu Sena group are believed to have contributed towards the cost of the tickets for Khan, his wife and their three-year-old son. Gupta said that it had cost 50,000 rupees (£498, $749) and that it had already posted them to the actor's home in Mumbai.
On 25 November the Bollywood star issued a statement saying that he stood by his comments, but that his family had no intention of leaving India. The actor said that those who were creating a storm over the fact that he and his family wanted to leave India were "deliberately trying to distort" what he said.
"Let me state categorically that neither I, nor my wife Kiran, have any intention of leaving the country," Khan wrote on his Facebook page. "We never did, and nor would we like to in the future. To all the people shouting obscenities at me for speaking my heart out, it saddens me to say you are only proving my point."
The general public was not the only one to lash out against Khan, with ruling party BJP telling him not to forget that India made him a star. On 26 November Shiv Sena, a far right-wing political party, created further controversy when the chairman of their Punjab unit offered 100,000 rupees (£996, $1,498) to anyone who slaps the Bollywood actor. The political party quickly distanced itself from the offer and said it had nothing to do with it.