Tiffany Trump sends temperatures soaring in nude dress during night out: 'So classy and gorgeous'
US President Donald Trump's youngest daughter paired her chic look with a pair of silver pumps.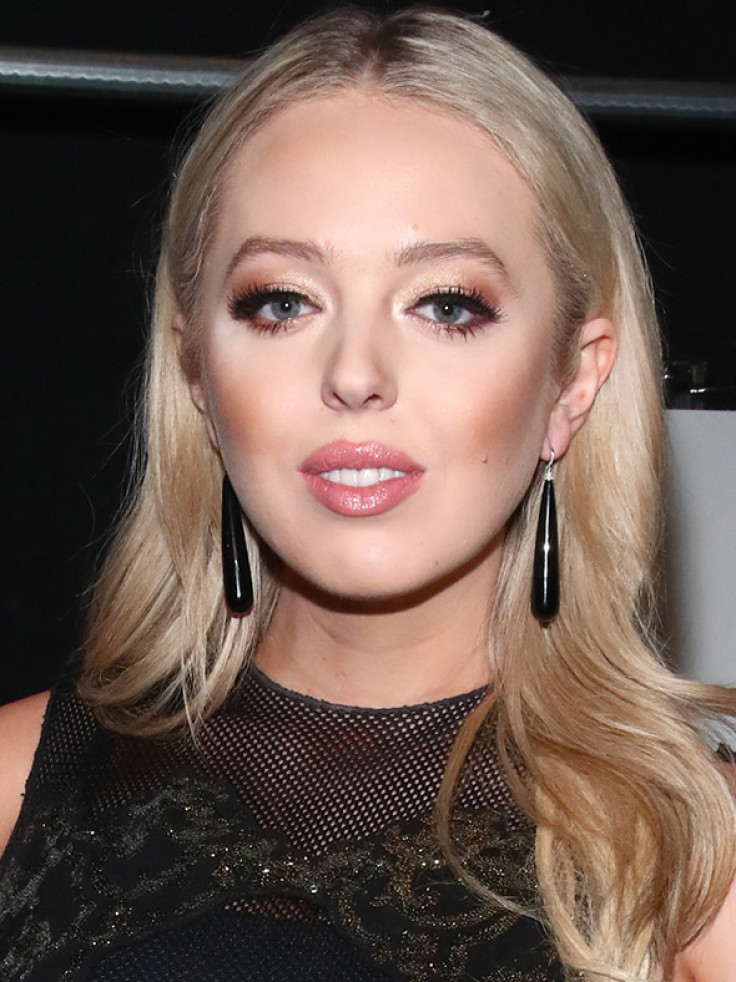 It's definitely not an easy job to be the daughter of US President Donald Trump and yet maintain a low-profile. But looks like 24-year-old Tiffany might have somehow managed the almost impossible task, until she posted a stunning photo on social media, donning the 'hot' trend of the season – the nude dress!
The First Daughter oozed extreme body confidence as she tried on the champagne-hued lace outfit – a shade so close to her own skin-tone that it gave the impression of a non-dress – during a night out with her friends.
Showing off her sartorial taste – and giving serious competition to the other ladies in the Trump family – Tiffany accentuated her sheer-panelled outfit with a pair of silver pumps. As far as her hairdo was concerned, Trump's youngest daughter kept it classy but at the same time chic by gathering her blonde locks into a messy top bun.
She accessorised her style for the night out with a pendant and a black clutch while wearing a dewy look on her face. Clearly, Tiffany herself was quite impressed with her style as she posted a glimpse from the night out on her Instagram account, which is something she doesn't do too often.
The first-year student at Georgetown Law received a lot of praise online as soon as she shared the snap with her 900,000-plus followers on Instagram.
While it's not know where exactly the picture was taken, the Washington Post reported that Tiffany was recently spotted with a girlfriend at a high-end Indian restaurant in Washington, DC.
"Absolutely breathtaking," one of her Instagram followers commented, while a second fan seemed to be all praises for the fashion-forward family. "The whole family is just so classy and gorgeous!" the user wrote.
"Classic Beauty Tiffany," another fan shared, as someone else commented on the trendy look, writing, "Fabulous dress!"
"Elegant then and more so now. Very beautiful," added another.