Tiffany Trump sparks Instagram meltdown with this snap in a skin-tight outfit: 'Drop dead gorgeous'
"Wow you look incredible!!!" one of Tiffany's Instagram followers commented.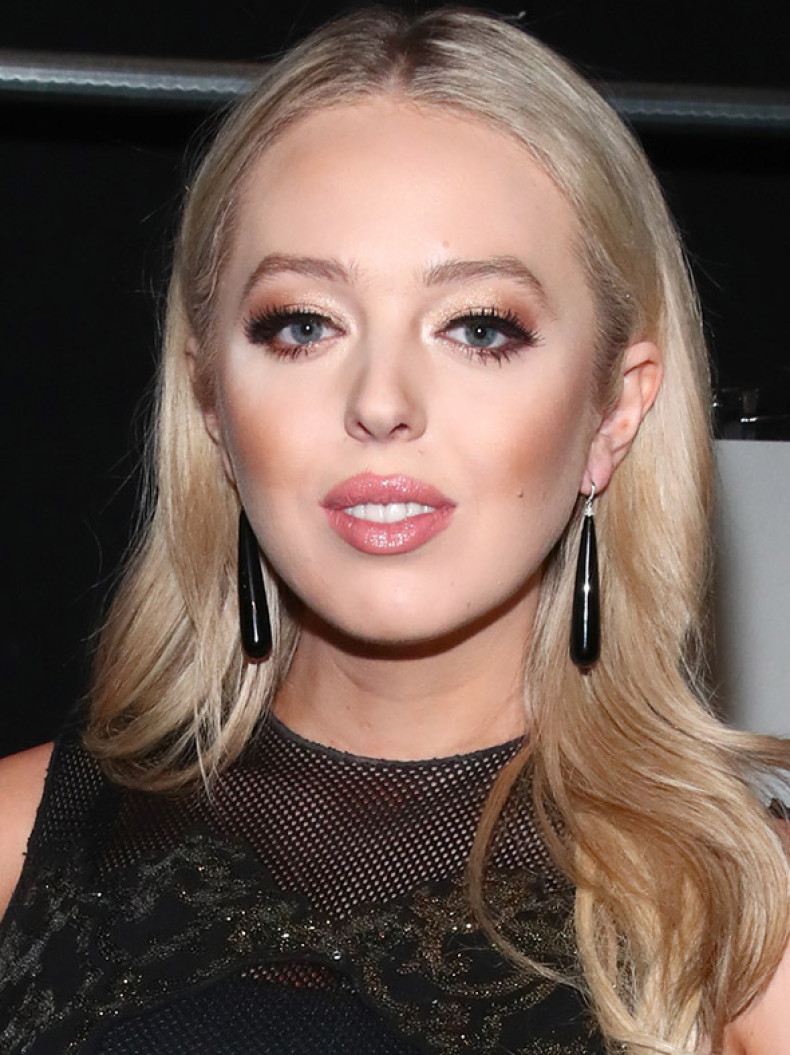 After sending social media wild with her bikini video – grooving to the tunes of 'O Holy Night' with Ivanka by her side – first daughter Tiffany Trump is back to teasing her fans with jaw-dropping looks. Ditching her casual style, though, the 24-year-old rocked gorgeous this time; slipping into a skin-tight bodycon outfit.
"Wishing everyone a happy and peaceful year to come!" the youngest daughter of US President Donald Trump captioned the photo, putting her stylish foot forward in an off-shoulder curvaceous dress in a shade of pink.
She styled her killer look – which seemed to be for a special night-out – with well-coiffed hair, dramatic smokey-eyes, a hint of bling and a pair of nude peep-toes. Even her makeup was on point, putting her envy-worthy curves at the centre of all attention.
The first year student at Georgetown Law University flashed her radiant smile and struck a glam pose for the click, overshadowing the other Trump ladies who are known for their impeccable fashion sense.
"Wow you look incredible!!!" one of her Instagram followers commented, echoing the general mix of emotions. A second user joined in, saying, "So amazingly beautiful in pink!!! Hope you and your family have a huge New Year's weekend!!
An enthusiastic social media user commented, "She is beyond gorgeous," as someone else went on to draw parallels with another fashionista from the Trump household, first lady Melania Trump.
"You and Melania should be on every cover! Drop Dead Gorgeous!" the fan shared.
As another one added, "Wow Tiff you look absolutely stunning may the Lord bless you in 2018."
Tiffany drawing social media's attention with her stunning photos is nothing new. Most recently, she and her half-sister Ivanka came under fire over a beach video shared from their Mar-a-Lago vacation.
Decked in frilly tops and string bikinis, the Trump sisters puckered up for the camera, lip-syncing to the Christmas song and blowing kisses to their fans and followers. However, the post didn't go down well with the internet.
Taking jibes at the first daughters, one Twitter user wrote: "Aw look at the little entitled brats."
"How tacky you all are. @realdonaldtrump The poor are eating rice and beans and are worried about health care. You are spending taxpayers' money and flaunting it," a second critic tweeted.
While another went all sarcastic, writing, "Ugh. This is a joke, right? Neither one of you could be so clueless (and classless) as to actually post this? Really?"