The wild tiger population continues to hover dangerously close to extinction - but a poll has found that many Britons believe their numbers are buoyant.
On World Tiger Day, experts have warned that ignorance of the plight of one of the world's most impressive creatures could yet doom them to being wiped out.
Tigers traditionally occupy a special place in many cultures; feared for their expert hunting skills by communities in their native lands, the tiger has also been also admired from afar in the West. Poet William Blake wrote of a tiger "burning bright" with "fearful symmetry".
But today there are fewer than 3,200 tigers left living in the wild. A survey in the UK revealed an assumption that the number was closer to 17,000.
The appetite exists to save them, with one in five youngsters questioned indicating they would donate their pocket money towards preserving the big cat.
The survey of 1,000 adults and 500 children was carried out by the World Wildlife Fund (WWF) and cat food producer Whiskas.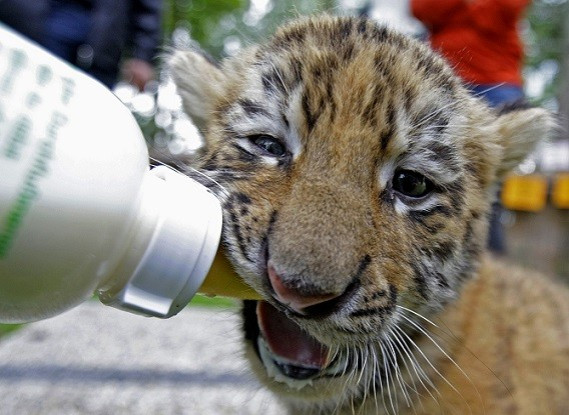 Despite that, a growing appetite for tiger body parts in many parts of Asia, notably China, is fuelling the animal's demise, with people demanding their hide, genitals and even powdered bones for a range of uses from medicinal to culinary.
Criminal gangs and poaching networks are responsible for sharply declining numbers, said the Environmental Investigation Agency (EIA).
Meanwhile, a measure by the Chinese authorities to curb demand for illegally imported tiger products has had the reverse effect by pushing up demand, claimed the EIA.
The government set up a parallel legal market which enabled customers to buy the skins of captive-bred tigers. It was intended to compete the black market out of existence.
But the EIA branded it a "failed experiment" which was "driving the poaching of wild tigers and other Asian big cats".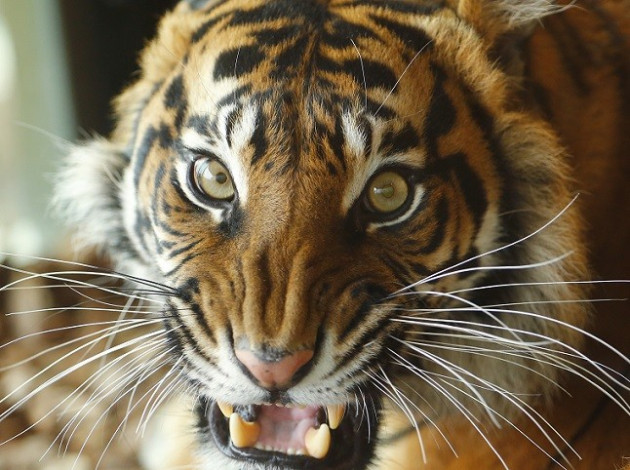 So acute is the plight of tigers that Nepal is considered to be a almost a haven with 120 tigers living in the wild.
David Nussbaum, WWF's chief executive in the UK, said: "Wild tigers are at a tipping point and action, or inaction, in the coming decade will decide their fate.
"This is why initiatives such as our partnership with Whiskas are so important, providing another way for people to get involved and support WWF's ambitious goal to double tiger numbers in the wild by 2022."