Tiger Woods has warned his rivals that he wants to become a better player than ever before as he looks to regain his world number one ranking with victory at this week's Arnold Palmer Invitational in Florida.
The 14-time major winner held the number one spot for 281 weeks before losing it on October 31, 2010 and did slip as low as 58<sup>th in the rankings towards the end of 2011. However, should he win at the Bay Hill club for an eighth time then Woods will once again be top of the pile as Rory McIlroy is not playing in the event.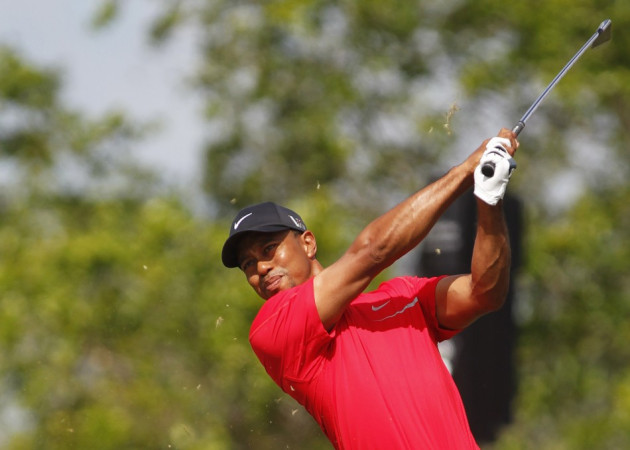 Woods is the defending champion and has seemingly rediscovering his best form after winning two of the four events that he has played in this year; including the World Gold Championship event two weeks ago.
It has been a difficult few years for Woods who has overcome surgery on his knee, overhauled his swing and dealt with the backlash to his very public divorce.
"It's been a long process," said Woods. "I was hurt for a long time. I had to make swing changes that were drastically different than what I was doing before. It has taken some time."
Asked whether he could ever rediscover the form that saw him win 76 PGA Tour events and hold the world number one position for a total of 623 weeks, Woods gave a stark warning to his rivals.
"I don't want to be as good as I once was, I want to become better," warned Woods.
Woods begins the Bay Hill tournament as the outstanding favourite and it seems that he is once again confident in his game as he looks to win more tournaments and top the rankings.
"I've got to win this week. Not too complicated," added Woods. "As far as getting back to No. 1 and all that entails, it's not easy to get there in the first place. I don't think people really realize how hard it is to become No. 1 in the world.
"But then to then sustain it for a number of years is not easy as well. So it's about winning golf tournaments, and when you don't win, being in the Top 5 and continue racking up points."
Woods begins his first round alongside Ernie Els and Justin Rose, while last year's runner-up Graeme McDowell plays alongside Ian Poulter and Keegan Bradley.