European Tour chief executive George O'Grady has "unreservedly" apologised for his comments made on the race controversy involving Tiger Woods and Sergio Garcia.
In attempting to smooth over the debacle, O'Grady claimed Garcia is best friends with many "coloured athletes," drawing more media attention to the furore with comments that are widely considered to be racially insensitive.
"I deeply regret using an inappropriate word in a live interview for Sky Sports for which I unreservedly apologise," a statement from O'Grady read.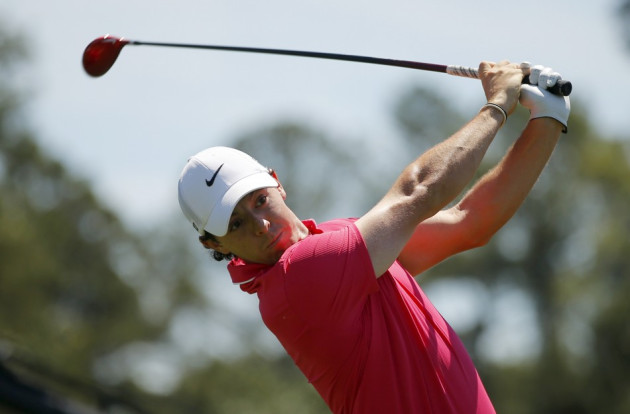 Garcia was forced to apologise after joking that Woods could serve him "fried chicken"; strongly denying there was any racial intention behind his ill thought-out comment that the world No 1 had described as "hurtful" and "clearly inappropriate."
But with the BMW PGA Championship underway at Wentworth today, O'Grady attempted to address the debacle, managing to exacerbate an already sensitive incident.
"It's very unfortunate and we are in the middle of it, but we made a statement that both together with commissioner Tim Fincham from the PGA Tour we spoke to Sergio and after what was really a very full and frank discussion on the whole issue that we'd accept his really heartfelt apology and we were convinced that he was trying to be funny - that it was a lighthearted remark," O'Grady told Sky Sports.
"We know the connotation in the United States. We accept all races on the European Tour, we take it very strongly.
"Most of Sergio's friends are coloured athletes in the United States and he is absolutely abject in his apology and we accepted it."
O'Grady also suggested that 33-year-old Garcia is unlikely to be punished by the PGA or European tours for his comments, but the Spaniard has already found himself in trouble elsewhere. TaylorMade-addias, one of his biggest sponsors have moved quickly to condemn Garcia's offensive words.
A statement read: "Sergio's recent comment was offensive and in no way aligns with TaylorMade-addias Golf's values and corporate culture.
"We have spoken with Sergio directly and he clearly has regret for his statement and we believe he is sincere.
Woods and Garcia have maintained a feud throughout the month after the Spaniard accused his opponent of a "lack of respect" during the Players Championship.